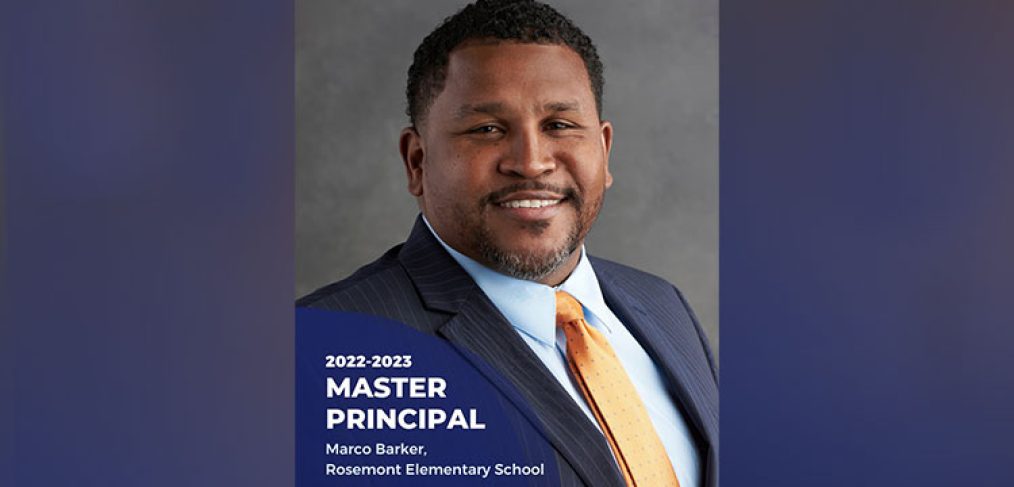 Meet Master Principal Marco Antonio Barker
Marco Antonio Barker, the principal at Rosemont Lower Elementary and Upper Middle School, began teaching in the summer of 2004 and has called Dallas ISD home ever since.
Originally from San Andrés Island in Colombia, Barker was finishing up his last semester at Paul Quinn College when the Dallas ISD Alternative Certification Program recruited him. Placida McDonald was instrumental in recruiting and supporting Barker through the early stages of his teaching career, and Barker said he is thankful for the many opportunities he has had to transform student lives ever since. 
His passion and dedication to Dallas ISD's mission of educating all students for success has contributed to his recent accomplishment of being awarded the Master Principal designation for the 2022-2023 school year. 
These designations are awarded annually to the top 10 percent of Dallas ISD principals as part of the Theory of Action, which governs how Dallas ISD makes decisions that ultimately impact student achievement. The criteria used are the School Effectiveness Index, State of Texas Assessments of Academic Readiness/ EOC Domain 1, and campus climate data.
Learn more about Barker and his passion for education below.
What drew you to education? 
As a child, my mother always said, "Son, I cannot give you much, but the one thing I will ensure you receive from me is a good education." My mother's wisdom is what led me to my path in education. She understood education's value and instilled that same value in me. I know I have the opportunity to deposit this value into others. I didn't have a choice; I was destined for this!
What qualities make a great principal? 
There are so many qualities a great principal should possess; three of the most crucial attributes that have positively impacted my principalship are empathy, reflection, and humility. Being empathetic allows us to listen without judgment, which helps us make unbiased and objective decisions. Being reflective and acting on that reflection helps us to build trust with our stakeholders, and remaining humble causes people to follow us for the right reasons. 
What is your educational philosophy or a motto by which you work? 
Transforming mindsets through scholarship, character, and self-discipline. 
What inspires you about your position? 
I get to change lives! It's up to me how I choose to go about it!