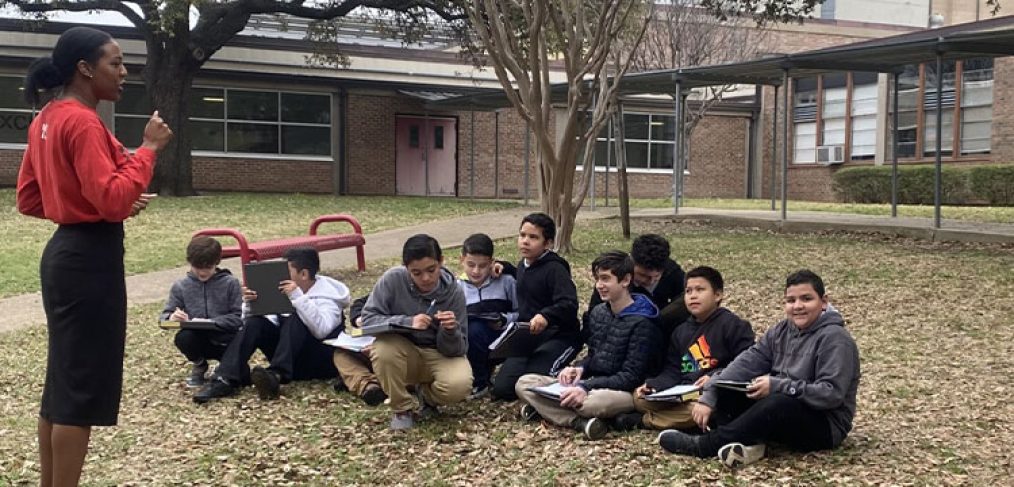 Engaging students in and out of the classroom
Olivia Moka was not certain she wanted to be in a classroom when she entered college, despite the fact that her mother and grandmother were both teachers, but that changed as soon as she did an internship observing a third-grade classroom.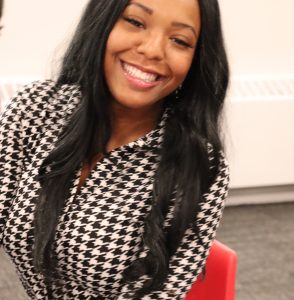 "I literally had the best semester of my life," Moka said. "And I thought, 'I need to do this now.'"
So she joined Dallas ISD's Alternative Certification Program, moved from Arkansas to Texas, and is now in her second year as a sixth-grade teacher at Benjamin Franklin International Exploratory Academy. 
Moka has been making a positive impact on students ever since, using her own personal interests of gardening and cheerleading to make memorable moments for students on campus in addition to championing their academic success. 
Early on in her first year as a teacher, she was asked to help with the school's cheer team. Having been a cheerleader in high school, Moka said she was excited to get involved, and by the beginning of the 2022-2023 school year, she became the team lead—of a brand new team. None of her students this year had any experience, so they had to start from scratch, and Moka said she has loved seeing their transformation.
"I remember before the first football game, they asked, 'Do we have to cheer in front of people?'" Moka said. "Now I'm seeing them do stunts, and they are begging me to go to away games. It's been amazing to watch them build that confidence in themselves."
And that is not the only student activity Moka has turned on its head. She also leads the school's gardening club. When she started out last year, all they had was an empty plot of land, so she applied for a grant and was able to provide her students with soil, plants, and other gardening equipment this year. 
"We have completely transformed the space," Moka said. "Now I see people walking by and realizing there's a garden here, and the kids are always asking when we can go outside into the garden and read or write poetry. It's been a great journey."
From her dedication to student activities to her drive in the classroom, Moka has left an impression on her students and peers alike.   
Mark Olateju, a fellow Dallas ISD teacher, said, "Ms. Moka rises to each and every occasion. During the first week of school she was changed from sixth-grade English language arts to an English language learner position covering sixth- through eighth-grade due to the fact that she is ESL certified. In her first month of school as a new teacher last year, she gladly took on the role as cheerleader coach, a job she still does, and her afterschool duty was changed from carpool to bus duty on day two. She has diligently adapted to every change with no protest. She is the ultimate team player!"