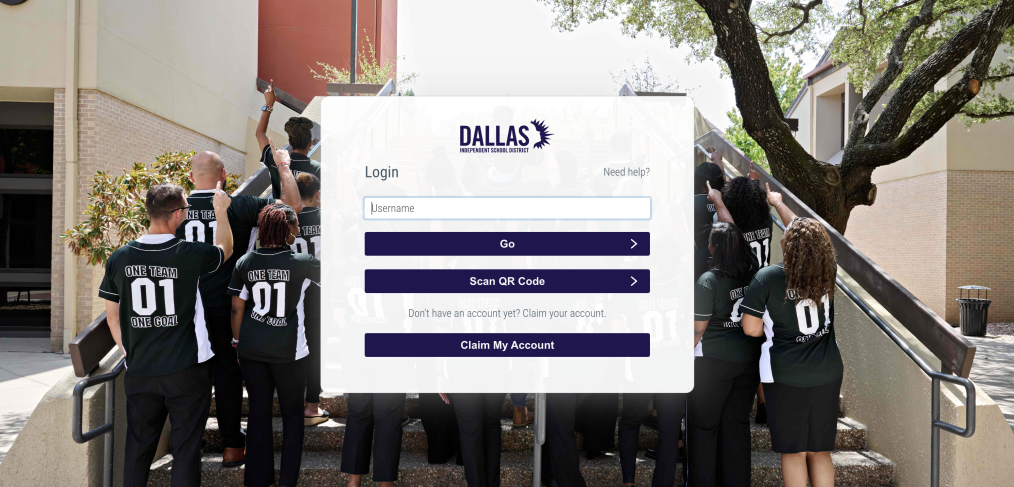 Claim your account
During May, Dallas ISD's IT department will be going through the process of notifying central and some campus team members that they can claim their account through the new digital portal—Dallas ISD Portal. 
This process is a way for users to identify themselves to the new system and set their password and security questions. Although the new portal will not be fully functional until July, team members are encouraged to claim accounts early so they will be ready to log in immediately once the system goes live. Other campus team members will receive information to claim their accounts in July. 
Team members have received or will receive an email with the subject "Welcome to Dallas ISD–Claim your Account" from a noreply@rapididentity.com address. This email is safe and will contain the information required to claim accounts. Please do not delete the email until you have completed the process to claim your account. For detailed instructions on the process, please download this helpful guide. If you have already received a claim email and claimed your account, you may disregard this notification. 
Please be aware that the password you set while claiming your account should be different from your current password and will be updated in all your existing district applications immediately (EAD, email, Google, Oracle, etc.), so use that new password moving forward. Also, once you have claimed your account, please use the new portal for any future password resets.
Dallas ISD is very excited about the new digital portal and encourage you to claim your account as soon as possible after receiving the email with instructions. 
For more information about the Dallas ISD Portal read this.  A list of frequently asked questions is available here. 
If you have questions about the process, please contact the IT Help Desk at 972-925-5630.