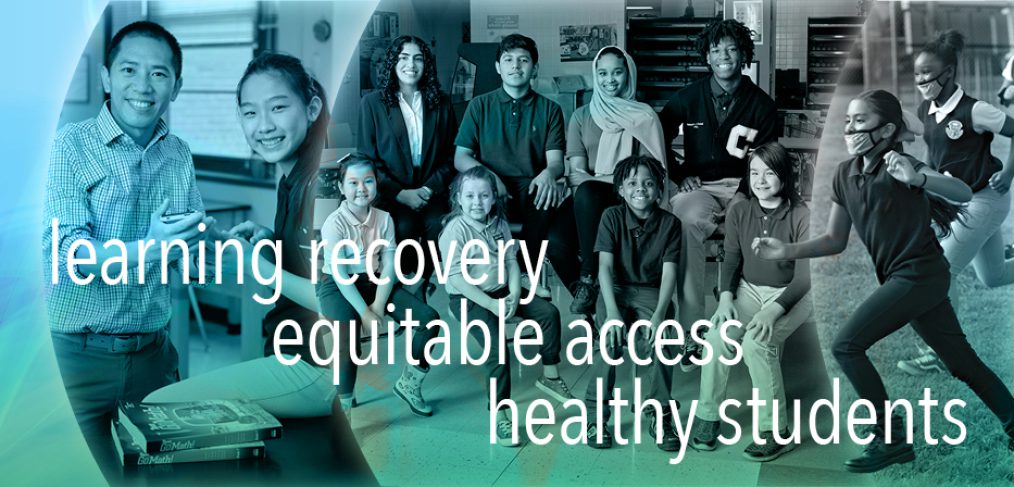 Accelerating student learning through Reading Academies
Dallas ISD's Reading Academies team is finishing up the third year of providing intensive, research-based professional development for kindergarten to third-grade teachers and administrators on the science of teaching reading, and Elena S. Hill, assistant superintendent of Early Learning, said the academies are making a measurable difference on student success. 
Funded with a $2.28 million investment from the Elementary and Secondary School Emergency Relief (ESSER) fund this year, Hill said the Reading Academies have empowered district educators to provide "very explicit instruction" that is focused on foundational skills including phonics, letter sounds, and more to fill learning gaps. 
That instruction has paid off with improvement in the STAAR scores of students who were in a classroom with a Reading Academy-trained teacher, Hill said. The first cohort from 2021 saw students make a 12-point gain in their "meets plus" scores when they took the third-grade assessment, while the second cohort saw an eight-point gain. 
Deena Tipton, a recent 2022-2023 Reading Academy graduate and a teacher at Larry G. Smith Elementary School, has seen the benefits of the instruction firsthand. 
She had a student enter her second-grade classroom in the fall who could not read, so she worked with her Reading Academy cohort leader to find new strategies that would help him develop critical skills. 
"And it worked," Tipton said. "He actually started reading. He's still not where he needs to be, but he was able to read a book by himself. I was able to get him there by using what I learned from the Reading Academies, so it has really helped, especially being a new teacher." 
Yuddie Ewelike, manager of instructional strategy in Early Learning, said the best is yet to come as their team moves into the implementation phase of the Reading Academies in year four. 
The first three years of the intervention program achieved the state requirement of training every Dallas ISD kindergarten through third-grade teacher and principal in the science of teaching reading, so Ewelike said the fourth-year cohort will target teachers who are new to the district as well as other educators, including assistant principals, media specialists, and instructional lead coaches.
"We want to continue building strong literacy systems across early childhood grades and ensuring that there is a shared language and methodology around teaching children to read in our district," Ewelike said. "We will also continue to provide coaching support on the science of reading to help teachers internalize and apply all the great learning from the academies."