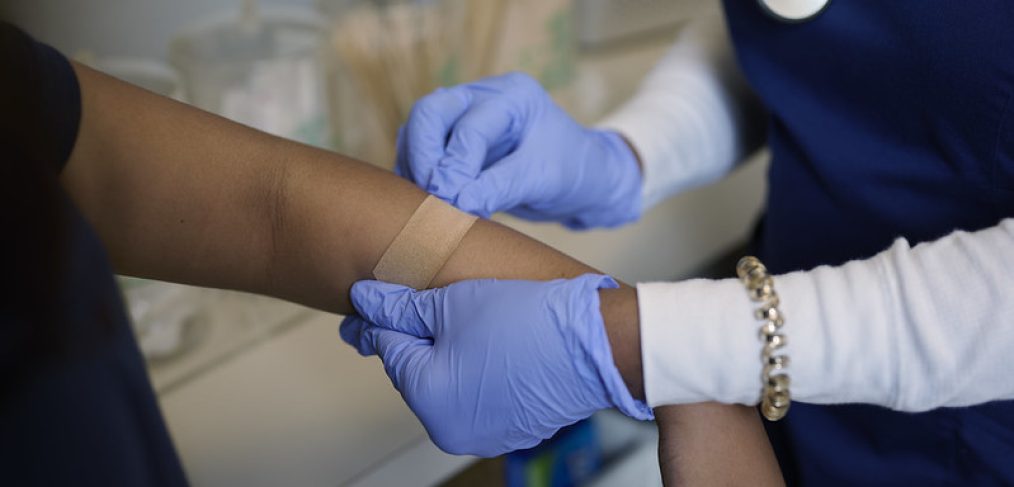 Prioritize health during World Immunization Week
World Immunization Week is recognized annually during the last week of April to promote the use of vaccines and the protection they provide against vaccine-preventable diseases. Dallas ISD's Health Services department offers a range of services to meet the mental and physical health needs of students and families in the district, including immunizations. 
According to Jennifer Finley, executive director of Health Services, the district's partnerships with the Dallas County Health Department and Parkland Health have provided more than 10 mobile immunization clinics throughout the district. 
"We are so fortunate to have medical community partners that provide opportunities for students to receive school-required immunizations," Finley said. "Staying up to date with routine immunizations protects against diseases such as measles and whooping cough."
Dallas ISD offers two ways for district students to receive immunizations:
Families can make an appointment at a Youth and Family Center to receive immunizations for as little as $5.

Families can receive immunizations at no cost from the Blue Cross Blue Shield Care Van, a mobile immunization clinic that visits schools and serves families at community events throughout the year. Contact your school nurse to find out when the Blue Cross Blue Shield Care Van is scheduled for your child's campus.
Learn more about the available health services in Dallas ISD by visiting https://www.dallasisd.org/Page/952, and help spread the word about World Immunization Week  to help keep students, team members and families safe.