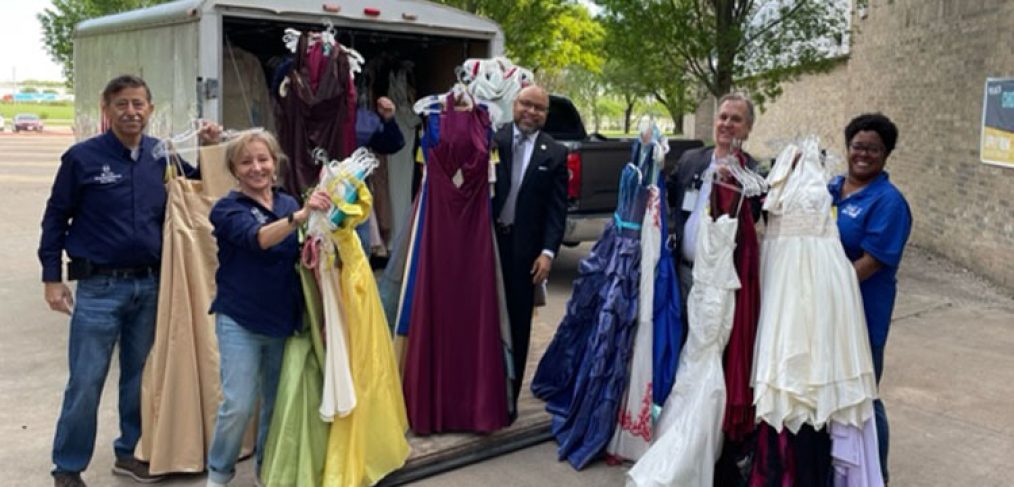 Celebrating volunteerism in Dallas ISD 
Partnership and Volunteer Services was recently awarded the Tammy Richards VOLY.org Impact Award from VolunteerNow, one of the largest volunteer centers in the country. With over 1.3 million volunteer service hours on record with VolunteerNow since the partnership began in 2017, the department was recognized for its dedication to Dallas ISD's mission of educating all students for success.
Candace Sledge, director of PVS, said her team has seen "a huge surge in volunteers coming back, being engaged and being involved on campus" following recent years' COVID-19 restrictions. 
Last year volunteers logged about 30,000 hours, the equivalent of about $920,000, while this year the department already has more than doubled that number with about 65,000 volunteer hours logged so far, with a value of about $1.9 million.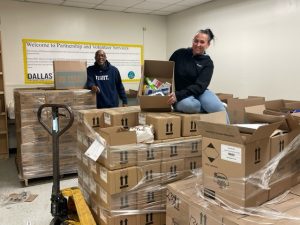 Those volunteers have included parents, guardians, alumni, businesses and nonprofits that have had opportunities to make an impact on various school communities through a prom dress giveaway, coffee with the principal events, All Pro Dads, the district's first African American Parent Involvement Day, the MLK Oratory Competition and more. 
"Parents and guardians are always our first priority," Sledge said. "When students see them on campus serving in a volunteer capacity and being engaged where the students spend most of their days, it really helps them shift gears. Then outside of that, the business community and the nonprofit community learn more about our district and our schools and see what opportunities they have to make an impact and help turn some things around, be it student achievement or day-to-day operations."
The Partnership and Volunteer Services team received the award during VolunteerNow's annual Hearts of Texas Luncheon on Thursday, April 20, alongside other fellow award recipients Lynn McBee and Dallas CASA. 
Learn more about the award by visiting https://www.volnow.org/heartsoftexas, or visit https://www.dallasisd.org//Page/79906 to find out how you can get involved with Partnership and Volunteer Services.