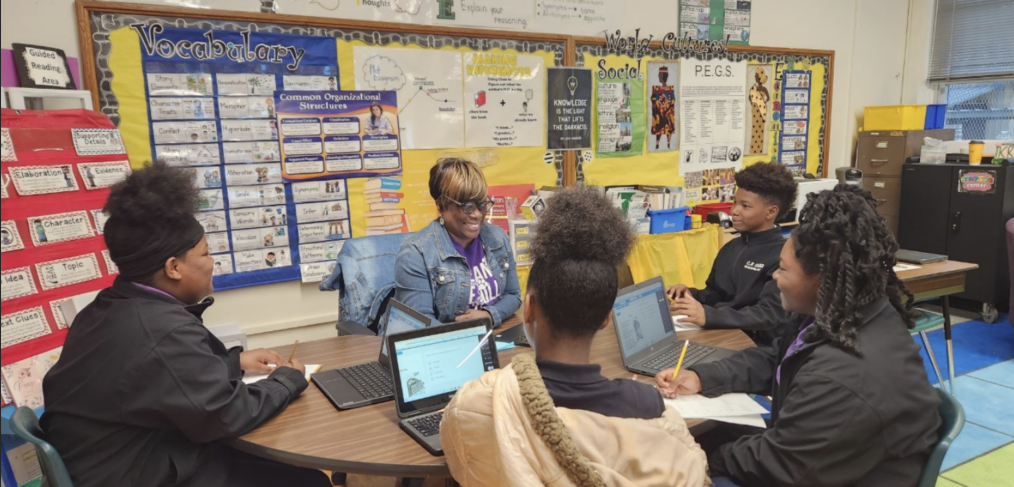 Take a leap for excellence to ACE
Karla Johnson, a sixth-grade English language arts and social studies teacher, has been teaching for 35 years, and she said she still enjoys her work so much that she arrives 45 minutes early every day. 
She has seen countless student success stories at C.F. Carr Elementary School, including helping the community go from an "F" to a "B" rating as an Accelerating Campus Excellence school, or ACE, and using ACE resources to get 30 percent of her students to achieve mastery on the State of Texas Assessments of Academic Readiness (STAAR) last year. 
Thanks to the open transfer period, teachers, counselors and media specialists across the district currently have the opportunity to move to an ACE campus and champion student growth alongside educators like Johnson.
The open transfer period allows eligible team members to accept a position at another campus for the following school year. During the open transfer period, current principal approval is not required, although best practice would be for the team member to inform their current principal of their desire to transfer.
To be eligible for an open transfer, team members must meet the following criteria: 
Hold a valid Texas Teacher Certificate or hold a valid District of Innovation Certification Waiver in the requested subject-area vacancy and meet TEA/SBEC Certification Standards for the position 

Must not be entering their fourth year of an Alternative Certification Program 

Must not be identified for non-renewal at the end of the current school year due to performance and/or misconduct
"Our students don't mind challenges. In fact, they like them," Johnson said. "Our job is to constantly move them forward. We figure out where they are, and we make sure they are successful."
One of the many resources the ACE model provides is a plan to track students on a daily basis, which Johnson said has a positive impact on student success. She said she also appreciates getting to work with a group of educators who constantly go above and beyond.
"We're really a team," she said. "We talk, and if someone is stressed, we find a way to get them some help and make them feel happy that day. We're all in this together, we really are." 
If you are interested in joining an ACE team, apply online using your EAD login at www.dallasisd.org/careers using the internal openings link. The Human Capital Management team will email notifications of approval/denial throughout the open transfer period. 
Transfers are only final once an approval email notification has been sent from Human Capital Management. All notifications will be completed by May 5, 2023.
"Teaching is what you make it," Johnson said. "If you have the heart for it—if you have the mind to change when needed—then you'll be successful. The ACE model is a lot of work, but it's worth it."