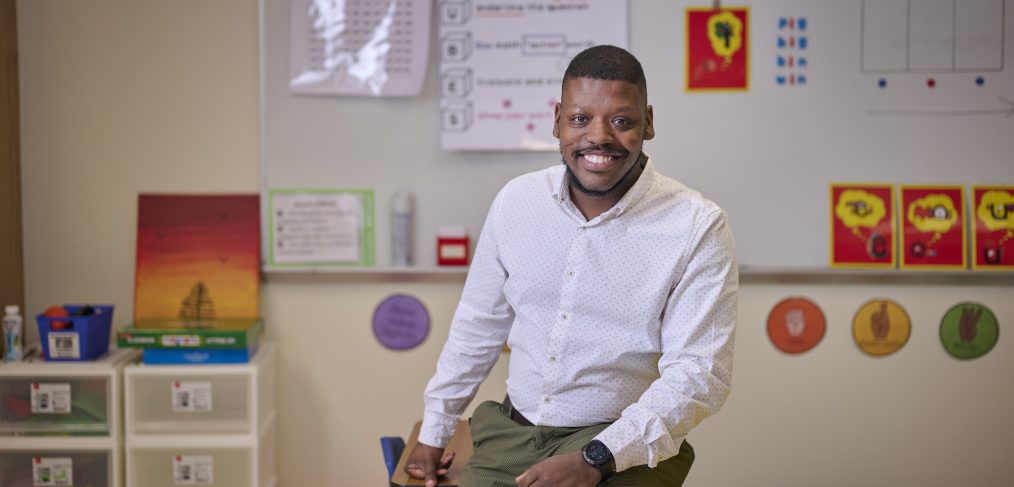 National program grows future educators
Students from Dallas ISD high schools will have the opportunity to receive mentorship and support to become teachers thanks to the national Call Me MISTER® program and a partnership with the University of North Texas at Dallas. Dallas ISD is the first public school in Texas to offer this program to our high school students. 
The Call Me MISTER®— Mentors Instructing Students Toward Effective Role-models—program was developed 22 years ago at Clemson University to increase the pool of available teachers from a broader, more diverse background. Call Me MISTER® and Diverse Male Educators Destined to Teach, Hope, Respond, Inspire, Value and Empower (THRIVE) are UNTD's programs to attract diverse males into the teaching profession. 
Through its partnership with UNTD, Dallas ISD male students from participating high schools will have the opportunity to be part of the Call Me MISTER® program. They will be part of a support group and receive mentorship as well as a chance to attend the Clemson Call Me MISTER® Leadership Institute and Investiture at Clemson University this summer on their journey to become teachers and join Dallas ISD. As their P-TECH Education Pathway Industry Partner, Dallas ISD's Human Capital Management Department will focus on work with approximately 40 students from Bryan Adams High School Leadership Academy, Lincoln High School and Humanities/Communications Magnet, W.T. White High School, Sunset High School, W.W. Samuell High School and Rosie M. Collins Sorrells School of Education and Social Services at Yvonne A. Ewell Townview Center, along with students from all other Dallas ISD high schools that are interested in being a future educator. 
"We are very excited to bring this highly-recognized national mentoring and support program to our students as we continue our efforts to encourage them to join the profession and to come back and teach in Dallas ISD," said Chief of HCM Robert Abel. "We will begin programming opportunities this spring at several high schools with our education pathways and all male students across the district interested in becoming educators in Dallas ISD."
Some opportunities offered to participating students include academic scholarships, attending the MISTER® summer institute at Clemson University, participation in Call Me MISTER® professional development and educational conferences, UNTD end-of-year banquet, and program leadership support.