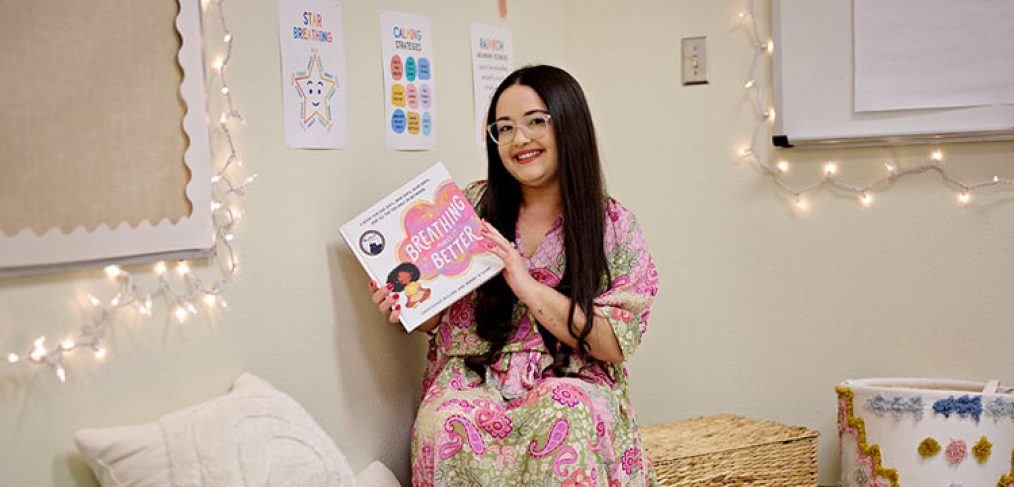 Let's hear it for school counselors
National School Counseling Week is celebrated annually during the first full week of February to highlight the powerful impact school counselors have on student success and career planning. This year's theme is "School Counselors: Helping Students Dream Big," and Dallas ISD is joining in the celebration. 
"School counselors are climate enhancers, trauma-informed care specialists, barrier removers, heart menders, dream weavers, mental health custodians, parent advisors, staff consultants, listening experts, relationship builders and student success team players," said JoAnn Jackson, director of Counseling Services. "They help students develop critical life skills, face major and minor challenges and achieve academic and mental health wellness. Their work is critical to student success because they guide students to self-awareness to refine and realize their college and/or career dreams." 
Janizelle Marichal, one of the district's 467 school counselors, has been in her current position at Leonides Gonzalez Cigarroa, M.D. Elementary School for the past two years, and she said she loves what she does. Her main responsibilities include doing guidance lessons on topics like empathy and self-regulation in the classroom, providing individual and group counseling and delivering academic conferencing. 
Marichal said she enjoys watching her students have "lightbulb moments" and put lessons into practice. In one guidance session, she taught a group of students about self-esteem and how everyone is unique. They discussed using positive self-talk and daily affirmations in the mirror while they get ready for school and explored the idea that self-love is not just about who they are on the outside, but on the inside, too. 
A student came up to Marichal after the lesson and told her, "I love my glasses. I used to think they weren't cool, but it's my favorite thing about myself now. I love that they help me learn better and be a better student." The moment touched Marichal's heart and reminded her of her purpose as a school counselor.
"I want them to know that yes, school is a learning place, but it's also a place where we can reflect on our emotions and process them together so we can be successful in the classroom and in our overall lives," Marichal said. "These students have deep stories. They come to school and they're learning, but they bring so much from home. To know that we're able to not just support them academically but emotionally and socially is very fulfilling." 
Another key part of being a school counselor is setting students up for future success. They do this in a variety of ways, but Marichal said she is especially excited for Cigarroa's upcoming Career Day in May. 
Last year, she invited 42 speakers to give presentations during Career Day, from doctors and plumbers to construction workers and lawyers. They represented pathways her students had never heard of or considered before, such as video game design and event planning, and Marichal said she got to "see their minds expand." Her goal for this year is to bring in even more speakers to get the students dreaming of future possibilities. 
"School counseling really is life changing," Marichal said. "Some of the students will never see a counselor or therapist outside of school, and to know that you have the ability to change a life and maybe be the first person to validate feelings for them is absolutely amazing. Their futures are so bright."