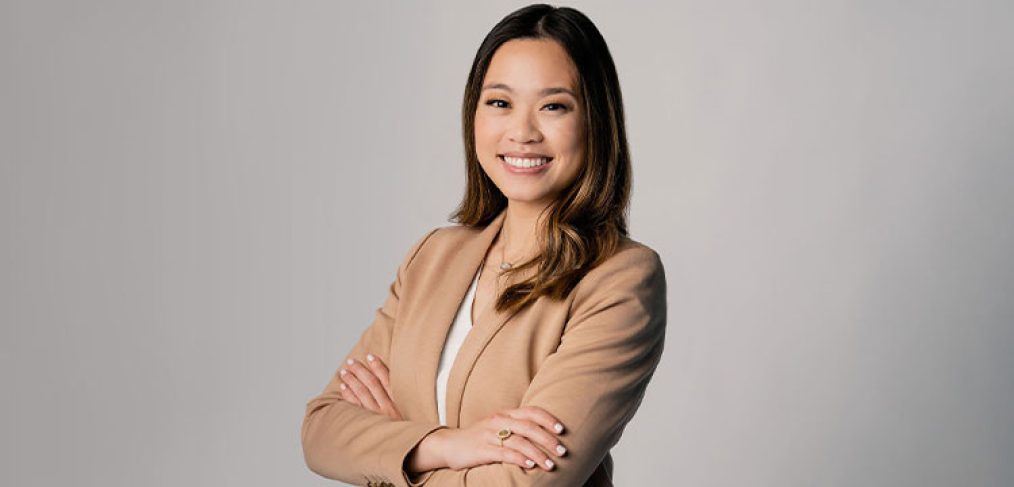 Elevating women and girls in science
On Feb. 11, the world will be celebrating and advancing equitable development of women in the science fields during International Day of Women and Girls in Science. North Dallas High School biology teacher Kathy Nguyen is proud to be among the powerful women scientists, leaders and innovators being celebrated. 
Nguyen never guessed that she would become a teacher at her alma mater when she was going through high school and college. In fact, she planned to become a lawyer and was even accepted into Harvard Law the day after signing her contract with Dallas ISD. But she realized that law was not her passion and turned her attention to a career that she said felt "purposeful" and let her "grow as a leader and as a public servant." 
She called Principal Katherine Eska and was told that North Dallas had available positions in English, math and science. Nguyen selected science, both for the challenge and for the insight it would give her into her own life.
"I battled osteosarcoma all through college," Nguyen said. "By becoming a biology teacher, I was able to learn more about what I had and how I can help others understand the risks of cancer and how we can prevent it from happening."
Nguyen dove into the curriculum, driven by the belief that if anything was confusing for her, it would also be confusing for her students. Her hard work paid off. Not only did she earn the title of "Rookie of the Year" last year, but she also learned that her test data was No. 1 in the network twice with two recent major exams.
She said she likes to "go all out" with her labs to catch her students' attention as soon as they walk into her classroom. Whether that means setting up a fossil excavation or turning her room into Hogwarts to sort students into houses and study genetics and Punnett squares, Nguyen is eager to step up and get her students involved.
"Whenever a student has an aha moment, that's when I feel most accomplished," Nguyen said. "It sparks my curiosity even more to push students into science, especially my female students because we are very limited with women in STEM. Science is one of those subjects that people think is really hard, but in reality it's not. One concept will always scaffold into another." 
Another way she motivates her students is by sharing her own story. All through her first year of teaching, she battled yet another form of cancer. She is currently in remission, and she uses her experiences to fuel her students' curiosity and form deeper connections. 
'I tell them my story to show them, 'I went through this my first year of teaching trying to get you to understand this content. If I can do this—having to show up to chemo every morning and then coming here and teaching eight hours a day—you can literally do anything you want in life,'" Nguyen said. 
Jenny Christian, director of STEM Science and Wellness, said she is proud to see the accomplishments of Nguyen and so many other team members across Dallas ISD. 
"The International Day of Women and Girls in Science provides us with an opportunity to celebrate the relevant impact that women and girls in science make in present-day society," Christian said. "Since not all scientists wear lab coats (only a small percentage), having women and girls engage in science means that we are recognizing and celebrating the innovative advancements in multiple areas of science that they bring to the table. We are very fortunate in Dallas ISD that we have many women and girls in science who use their creativity and innovation to solve real-world problems on a daily basis, and that is worth celebrating!"