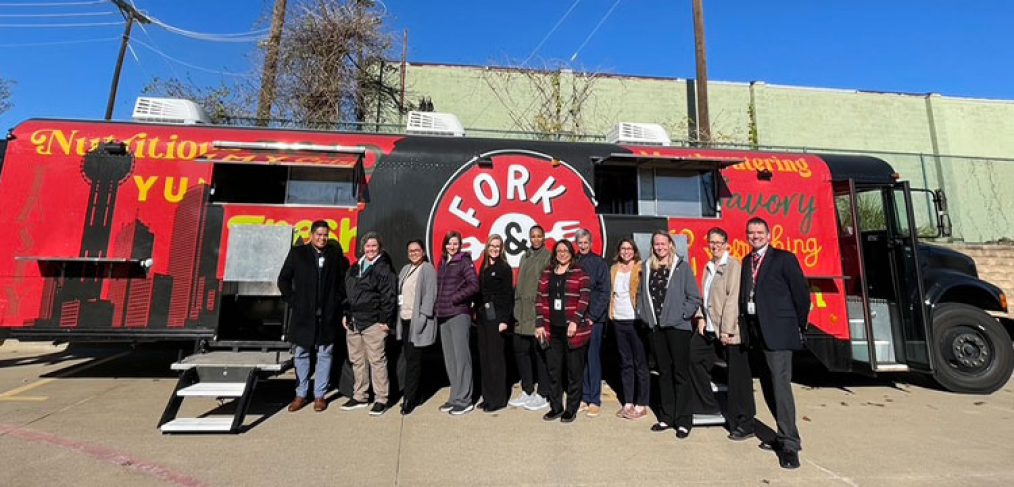 Food and Child Nutrition Services earns perfect review
Dallas ISD's Food and Child Nutrition Services deserves a hearty congratulations for receiving a "perfect" Administrative Review from The Texas Department of Agriculture, making Dallas ISD the largest district in the state to earn this recognition this school year. 
FCNS received the "perfect" AR over the last full week of school in December, when 12 on-site and five off-site Texas Department of Agriculture auditors and review specialists spent a week visiting the participating schools, auditing every part of the food services department. The key review areas included financials, procurement, federal and state program compliance, operations, meal quality, and food safety. 
On-site auditors visited 19 schools for breakfast and/or lunch service and 24 schools for after-school meal programs. In addition to the week of on-site review, the off-site auditors spent three months examining last year's records. The rigorous process included FCNS staff uploading thousands of documents and records for review.  
FCNS deeply appreciates the partnerships of campus team members and administrative support, without which the "perfect" audit result would not have been possible, said Michael Rosenberger, executive director of Food and Child Nutrition Services.
"Earning a perfect Administrative Review is a direct reflection of our FCNS staff's hard work and dedication," he said.