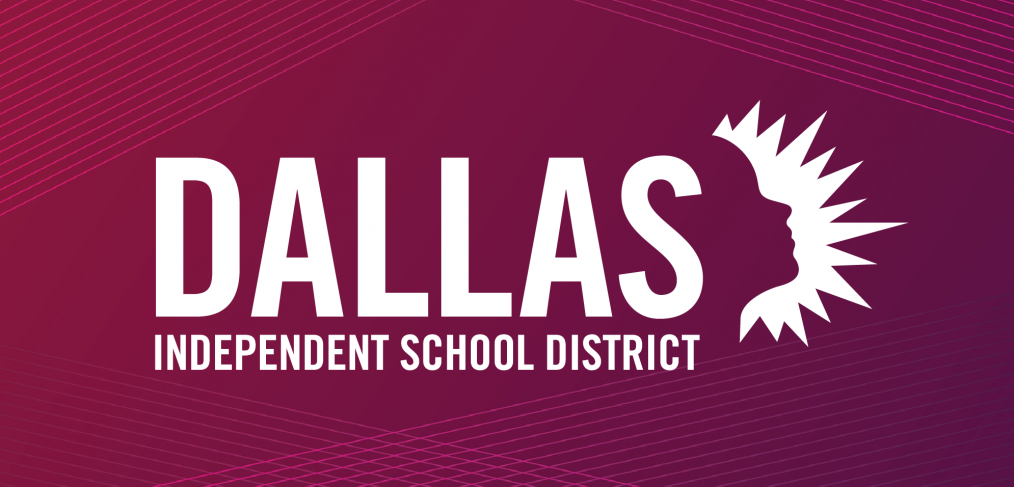 Dallas ISD discontinues access to TikTok
In today's world of cybersecurity, we all have a duty to protect the safety of students, parents, team members and the districts' private information. Dallas ISD takes this responsibility seriously and will continue the necessary measures to ensure confidential information remains secure.
It has been determined by the federal government and the State of Texas that the video-sharing platform TikTok poses a serious security risk for its users. To better protect against cybersecurity risks, the district is discontinuing access to the platform from its devices and networks.
Starting at 11:59 p.m. Thursday, Jan. 26, TikTok will be blocked from district-issued devices and networks. TikTok will no longer be accessible on any device if you are connected to the district's Wi-Fi networks. While TikTok will be accessible from private devices and networks, Dallas ISD does not allow its use for instructional purposes or district-related projects. External networks should not be utilized to access TikTok on district devices.
In 2022, the U.S. Congress prohibited the use of the platform on any government-issued devices and networks, and the governor of Texas recently issued orders to eliminate the cybersecurity risk posed by TikTok by removing access to it from devices of state agencies, including school districts.
The cybersecurity risk stems from the belief of state and federal agencies that TikTok's parent company tracks data from users—including when, where and how a person conducts internet activity— that could be used to threaten national security as well as impact district cybersecurity.
The district understands that videos can provide a level of creativity and engagement that benefits instruction. Other video-sharing platforms can be used on district devices and within district networks to support instruction and other Dallas ISD initiatives. Reels is an effective feature on Instagram that allows the creation of short and engaging vertical-style videos. Tips on how to utilize Reels and other applications can be found on the district's social media webpage.
For additional guidance on the use of district-issued electronic devices and networks, please, refer to Board Policy DH–Employee Standards of Conduct and CQ–Technology Resources by visiting the district's online Board Policy Manual.
---
Dallas ISD va a descontinuar el acceso a TikTok
En el mundo actual de la ciberseguridad, todos compartimos la responsabilidad de proteger la seguridad de los estudiantes, padres, miembros del equipo laboral y la información privada del distrito. Dallas ISD se toma muy en serio esta responsabilidad y continuará implementando las medidas necesarias para asegurar la confidencialidad de este tipo de información.
El gobierno federal y agencias del estado de Texas han determinado que TikTok, la plataforma para compartir videos, presenta un riesgo importante a la seguridad de sus usuarios. Como protección contra estos riesgos a la ciberseguridad, el distrito va a descontinuar el acceso a la plataforma en todos sus dispositivos y redes.
A partir de las 11:59 p.m. el jueves, 26 de enero, el acceso a TikTok será bloqueado en los dispositivos pertenecientes al distrito y todas sus redes. No se podrá tener acceso a TikTok en dispositivos privados que estén conectados a la red Wi-Fi del distrito. Aunque se podrá tener acceso a la plataforma a través de dispositivos y redes privadas, Dallas ISD prohibe el uso de la plataforma en la instrucción o proyectos relacionados con el distrito. No se deberán utilizar redes privadas para obtener acceso a TikTok en dispositivos pertenecientes al distrito.
En el 2022, el Congreso de los Estados Unidos prohibió el uso de la plataforma en dispositivos y redes pertenecientes al gobierno federal, y el gobernador de Texas recientemente emitió una orden para eliminar el riesgo a la ciberseguridad que presenta TikTok al bloquear el acceso a ella en todos los dispositivos pertenecientes a agencias del gobierno estatal, lo cual incluye a distritos escolares.
Los riesgos a la ciberseguridad están basados en la creencia por parte de las agencias estatales y federales de que la empresa matriz monitorea los datos de los usuarios—incluyendo cuándo, dónde y cómo utilizan la internet—de una manera que podría presentar un peligro para la seguridad nacional.
El distrito entiende que los videos proporcionan un nivel de creatividad y participación que es de gran beneficio para la instrucción. Otras plataformas para compartir videos están disponibles en dispositivos y redes del distrito para apoyar la instrucción y otras iniciativas de Dallas ISD. Reels está disponible en Instagram y permite la creación de videos verticales cortos y efectivos. Pueden encontrar consejos de cómo usar Reels y otras aplicaciones en la página de medios sociales del distrito.
Para información adicional en el uso de dispositivos y redes pertenecientes al distrito, por favor, consulte las regulaciones Board Policy DH–Employee Standards of Conduct y CQ–Technology Resources que se encuentra en línea en Board Policy Manual.