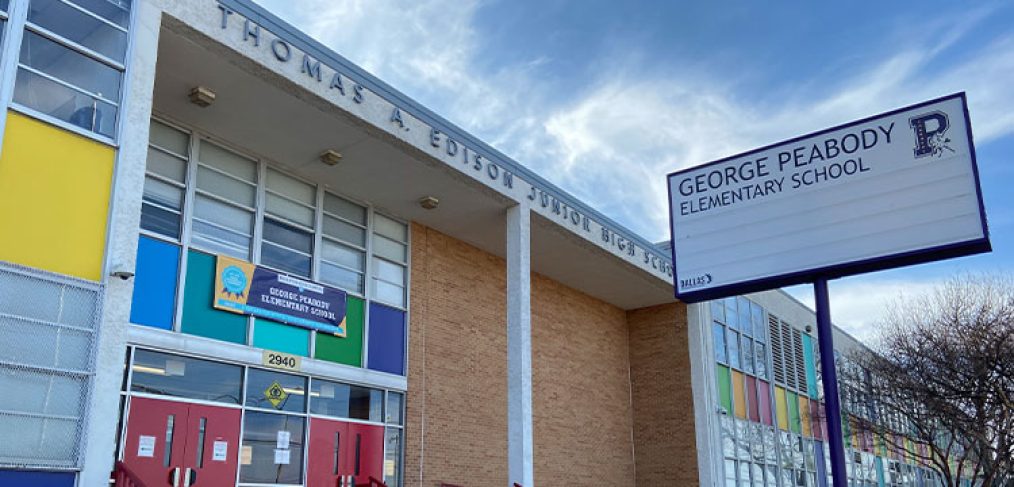 Peabody settles into "home away from home"
George Peabody Elementary School is on the move so their current campus can undergo substantial work. Principal Sherri Rogers-Hall and her team recently welcomed their community to their temporary home at the Edison Learning Center to get a look before the start of the spring semester. 
Families and students were invited to tour Peabody at Edison, getting to know various classrooms, one of two gyms, the library and more. They also got to preview their new bus drop off and pick up location at a church next to the current Peabody campus. 
"We are so thrilled about getting a new school in a couple of years!" Rogers-Hall said. "We want to be sure that we maintain a safe environment for all stakeholders and provide the construction team access to the space at the current Peabody so we have the best chances of sticking to the construction timeline that was provided. While we wait for our new school to be constructed, we are excited to be at the new Peabody at Edison."
In addition to exploring their temporary home, students are looking forward to the construction of two new playgrounds at Peabody at Edison, which will be completed in February. Until then, they will use one of the school's gyms for physical education, while the other is used for indoor recess. 
Rogers-Hall said the Peabody community is eager to settle into their "home away from home," adding that it will be "a great space for us to continue growing and learning during construction."