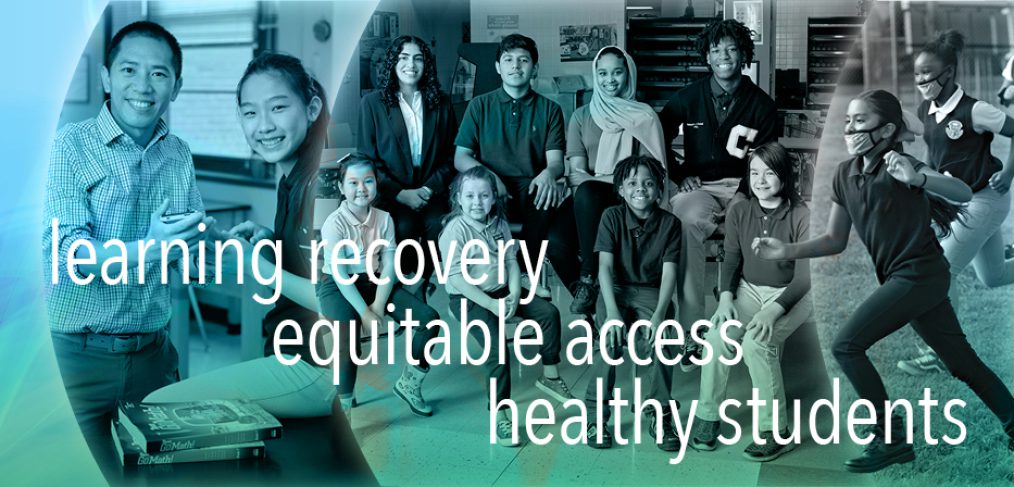 Supporting parents for student success
Families are a key component in educating all students for success, and Dallas ISD is dedicated to equipping them with the tools they need to help their students thrive. The Parents Advocating for Student Excellence (PASE) program was designed to do just that by giving families the opportunity to participate in a nine-week course that teaches parents how to take an active role in the academic success of their children. 
Campuses around the district have used the PASE program before, but Leslie Swann, director in the Graduation, Recovery, Attendance, Advocacy and Dropout Intervention, said PASE expanded during the 2021-2022 school year thanks to federal dollars from the Elementary and Secondary School Emergency Relief (ESSER) fund to support families involved in Phoenix 2.0—a new accelerated graduation program that prepares high school-aged middle school students to enter high school. 
ESSER funds were allocated for two years to provide PASE to families participating in the Phoenix 2.0 Program. Final approval was granted for participation again during the 2022-2023 school year with a virtual edition as well as in-person sessions hosted at Phoenix 2.0-Spruce. The ESSER funds will go to The Concilio, the outside vendor that conducts the PASE program on behalf of Dallas ISD. 
The Concilio has been an ally and champion for the Latino community in North Texas since its founding in 1981, serving over 80,000 individuals with its education and health programming and over 220,000 via its community outreach campaigns. The Concilio's mission is to provide families equitable access to resources and opportunities to break the cycle of poverty through resources like the PASE program. 
In 2021 alone, The Concilio reported that its parent engagement programming served 1,228 individuals, with 75 percent of parent graduates increasing their comfort level in talking to their children about their expectations for their education and 77 percent of parent graduates increasing their confidence that their children will attend college.  
"We feel that parents in Dallas ISD have been able to learn some of the skills and feel very comfortable asking questions," Swann said. "At the eighth grade level, there are several options for high school, so they need to be comfortable asking those questions. Our goal is to build capacity with our families; we want to make sure they understand that we are here for them." 
Some parents believe that if they do not know how to help their child with homework, they cannot be helpful, but PASE teaches them several other ways to get involved. Checking in with their students and monitoring their progress on various assignments can make a world of difference. Parents are also encouraged to attend parent-teacher conferences, understand and advocate for their children's needs and be their future graduates' biggest cheerleaders. 
"Student success is a partnership between home and school," Swann said. "If students see that, it's a win, because they know that we're all on the same page trying to support them and push them toward that ultimate finish line of earning their high school diploma." 
Swann said about 10-15 percent of Phoenix 2.0 families are participating in PASE so far. The goal moving forward is to increase that number, expanding the overall impact of the program through PASE itself and through its graduates. 
The families who graduate from PASE are empowered to share their newfound knowledge with their social networks, organically augmenting parents' confidence and skills across the district. 
"There is strength in numbers," Swann said. "Together, we can advance the district's mission of educating all students for success. We want the parents to feel that way, too. It's a joint effort."