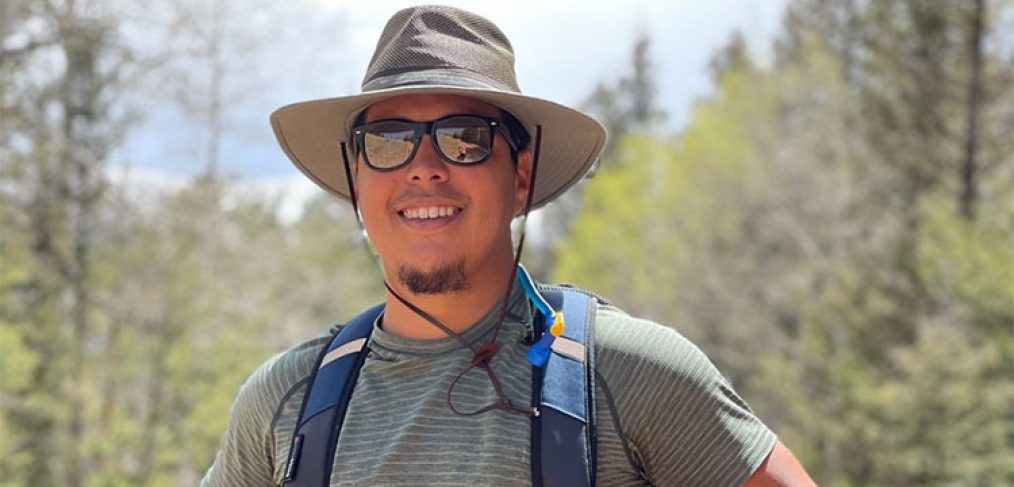 Recognizing Core 4 performance
Dallas ISD has many unsung team members working behind the scenes to make sure that district facilities are safe. Edgar Chavez, a pest control technician in the Environment, Health, and Safety Department is among them. 
"Making sure that schools are safe is the priority," said Chavez. 
Taking care of pests in district facilities provides Chavez and his coworkers with a variety of experiences. They can be found treating grounds for ants and wasps and other unwanted insects, removing wild animals from underneath the schools, or saving kittens stuck inside a wall, Chavez said. 
Chavez, who has worked six years for the district, believes in catering to the needs of his clients while always observing regulations and safety standards. It was his customer service that has led to Chavez being recognized as Employee of the Month by his department twice this year. 
"Mr. Chavez exemplifies many of the traits that make the Environmental Health and Safety Department great," said Gregory Shortes, a department manager. "With the Core 4 in mind, Mr. Chavez is always customer focused and willing to help. What won him team member of the month was his willingness to go above and beyond. Whenever his assigned work orders are complete, he is quick to offer his assistance to his fellow team members." 
Chavez admits that helping others is one of the most rewarding things about his job, as he has the opportunity to work with custodians and maintenance staff from the thirty or so schools he serves. The friendships and camaraderie that he has developed are invaluable to him. 
Another aspect of his job that he enjoys is the science of it, such as learning about animals and insects in order to learn how to treat them effectively.
"For example, there's a type of feral ant, that if you spray it, you can make the problem bigger. You have to know what you're doing to come up with a good solution for it," Chavez said.
Maintenance Supervisor Michael Downum recognizes the initiative Chavez takes to learn new things: "Edgar is a hard worker. He strives to learn new things and helps people when he can. I'm glad he is on our team!" 
Outside of work, Chavez counts bike riding and reading among his passions. He is currently taking software classes to design apps and enjoys anything that challenges him.