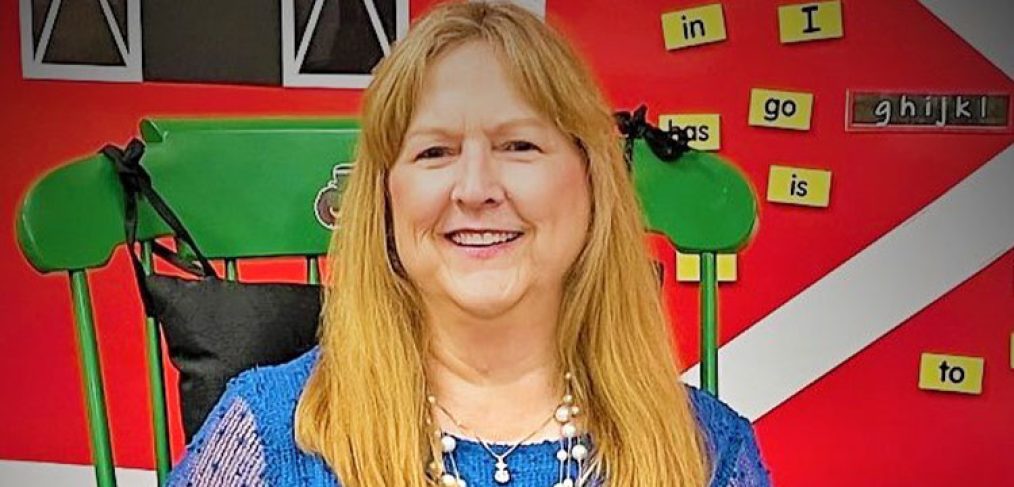 Dallas ISD teacher provides resources for hospitalized students 
When Dee Anna Pier, a kindergarten teacher at Anne Frank Elementary School, had a student with a chronic illness who was in and out of the hospital and was falling behind academically, she knew she needed to do something. She did, and in the process discovered a passion to help students who found themselves in similar situations.  
Pier, who is a 16-year veteran of Dallas ISD, talked to the student's mom to see how she could help the student stay connected to the school and to learning even though coming to school regularly wasn;t an option.
"Because [the student] was coming and going back and forth between home and hospital and [going to] school, [the student] wasn't qualifying for Homebound Services," Pier said. "So I thought that she wouldn't be the only child in this situation. At times she would be too sick, but other times the student was bored and would love to have games to do that were educational, but she still was not able to come back to school just yet." 
Pier brainstormed and put together activities that would encompass reading, math, sight words, and things of that nature. She felt that it wouldn't take much more to provide this service to other kids in similar situations. She reached out to local hospitals. 
"I contacted Children's Medical Center in Dallas and in Plano, and both hospitals said they had volunteers that work with the kids, but they usually didn't  have any materials. So I put together packets with dice, manipulatives, and games. The first packet I put together was for kindergarten and first grade, so I delivered those to the hospitals. And that's how it started," said Pier.  
Pier, who specializes in early childhood education, has asked her colleagues to collaborate to help provide materials for grade levels such as fourth and fifth grade, as well as translating materials in Spanish for bilingual children. Most recently, Children's Medical Center in Plano asked if she could put together packets that involved multiplication, division and materials in Spanish. 
Pier attributes the success of the program to the support of her colleagues as well as her mentors, Beverly Ford, principal at Anne Frank Elementary, and Juan Cordoba, School Leadership executive director. 
Ford says that it's typical of Pier's nature to go the extra mile for her students. "When Mrs. Pier told me what she was doing, how she had talked to her student's mother, and how she was interfacing with the hospital, I congratulated her for the commitment not only she had to her student, but taking into consideration those other students who are in need of  someone's services that go above and beyond. She would be that cognizant and considerate of that," said Ford.  
Cordoba couldn't agree more. "I have known Mrs. Pier for eight or nine years, and her level of generosity and the amount of work and her amount of  intentionality and how she's always pouring her heart into the students, no matter the circumstances, is truly commendable. This is a perfect example of who she is as a person and the impact she has as a teacher that is not only impacting the students at Anne Frank Elementary, but expanding her impact to some of the neediest students who are not only struggling academically, but with all the health and emotional challenges that come along with being in the hospital," said Cordoba. 
Pier, Ford and Cordoba would like for this work to continue and have hopes of expanding it in the future. " I hope that it is a partnership that schools and hospitals can build. We have so many students that are periodically in and out of the hospital. Ms Pier has built a bridge that I hope we can walk and travel back and forth over because it is something that is needed, and I hope that for the future it does continue," said Ford. 
Pier's commitment to maintaining the program is founded on her that what goes around comes around, she said. 
"I have grandbabies. If they were in this position and in the hospital, I would want someone to be there for them, to keep them on track with their education. It's the least I can do," she said.