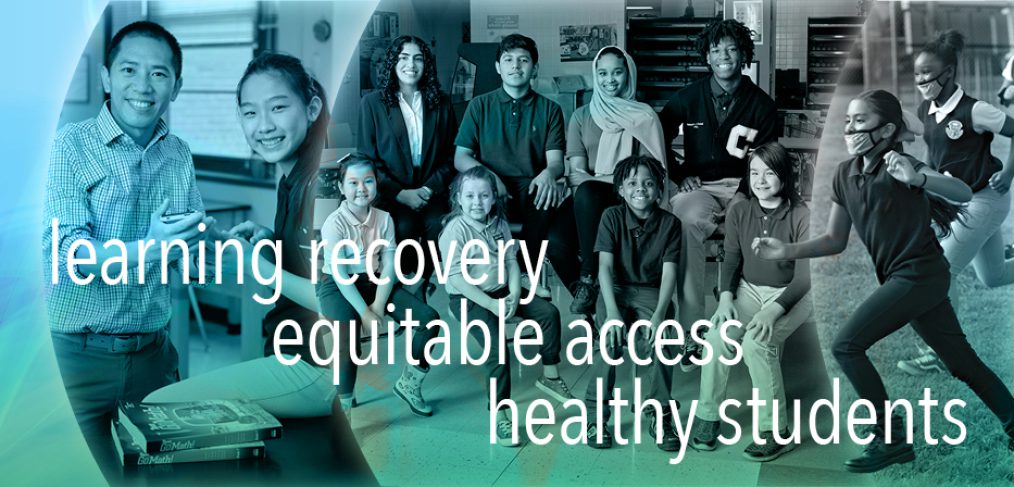 ESSER update: Nurse assistants support student health
School districts across the state were seeing nursing staff shortages before the pandemic even began, and those vacancy rates increased when COVID-19 hit and created additional strain. Dallas ISD has invested $260,000 in Elementary and Secondary School Emergency Relief (ESSER) funds each school year to hire and retain nurse assistants to get students the medical support they need. 
The initial goal of this ESSER project was to hire and retain 10 additional nurse assistants, specifically on campuses following the Intersession or School Day Redesign extended year calendars. Health Services has filled all 10 of those positions, adding to the 40 nurse assistants that were already in place during the 2021-2022 school year. 
Nurse assistants around the district provide crucial care for students of all ages and grade levels. Their routine vision and hearing screenings identify issues early, which helps keep students on track. They also put communicable disease control measures in place—like monitoring immunization statuses—to keep their communities safe, and they support RNs when they are paired together. 
"We're hoping to see increases in immunization compliance at the schools where the nurse assistants have worked, and just an overall increase in the services provided to students," said Jennifer Finley, executive director of Health Services. "And then an improvement in our vision and hearing screening rates, because these students would not have been served as well as they have been without these employees."
According to Finley, the ESSER-supported nurse assistants are not necessarily paired with a nurse on campus, so the Health Services team had to think outside the box to give these full-time employees the resources they needed to thrive. Not only did they deliver additional training, but they also gave each nurse assistant a mentor from central staff to guide them through their work, as all nurse assistants work independently under the direction and support of a nurse. Initial feedback from school principals has been positive, leading Finley to believe the program has been successful.
ESSER funding will continue for this initiative for the next few years with an objective to further increase hiring and retention rates. In the meantime, Health Services will continue to monitor the impacts these nurse assistants are having. 
The pandemic has created additional stress for everyone, so Finley is encouraging students, families and staff to practice self-care and seek help as needed. 
"We are so fortunate that the district has a wealth of resources, not only physical health resources but also our mental health resources to support overall wellness," she said. "Please keep that in mind, and reach out if you find yourself in a situation where you're feeling stressed or concerned." 
To learn more about Dallas ISD's federally-funded efforts to mitigate the effects of COVID-19, visit https://www.dallasisd.org/esser.