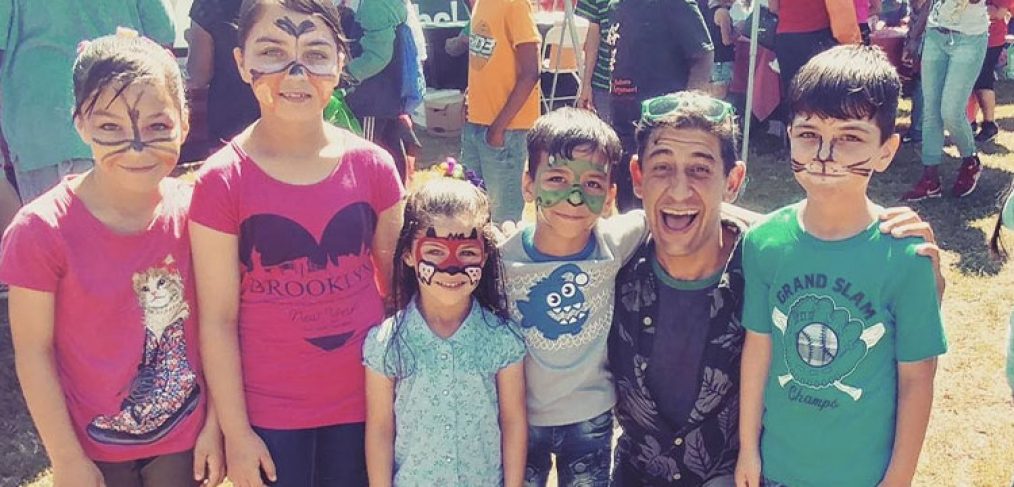 Bridging the culture gap
Dallas ISD Arabic language interpreter and tutor Michael Woodruff wears many hats. Although his job includes tutoring and interpreting for students from Arabic speaking countries, Woodruff often goes above and beyond his duties for students. In the five years he's worked for the district, he's often the initial point of contact for Arabic-speaking families and students, who almost become like extended family members. 
"When things happen outside school and after the bell has rung for the day, and we all go home, I am still the first person that comes to mind for a lot of these families," said Woodruff. 
Woodruff often finds himself bridging the communication gap between families and school staff and agencies outside of the district. 
He is always willing to take a call or show up for his students outside of his work hours, because he understands the challenges that come from not knowing the language or culture. 
Through his work as a tutor, Woodruff helps students and their families get acclimated to the district. 
"The aim is to get the students up to a proficient level in English that enables them to receive a world class education," he said. "This is done with a few visits a week that usually last about 45 minutes per session. Kids are like sponges. They usually get here after resettling in the Dallas area and are ready and eager to absorb everything, from the new schools to the new language and culture they experience."
One of the advantages of being a tutor is having the opportunity to work with the students individually or in small groups, which allows Woodruff  to get to know them not only on an academic basis, but as individuals. 
"As an interpreter, I help school staff understand where a student is coming from," he said. "You get to know the family quite well. You see the struggles they face, and the uncertainty of parents who wonder if they made the right decisions for their children." 
Through his work, Woodruff is able to witness the impact he has not only on the lives of his students, but also their families. 
"You see the parents over the course of a few meetings begin to realize that everyone  that is involved with their children's education here in Dallas ISD wants nothing but for them to succeed and to offer the support they need to do so," he said. 
Woodruff regularly encourages his students to join extracurricular activities, such as soccer games, music recitals or competing in the Special Olympics. But he doesn't stop at making suggestions. No matter the activity, you can catch Woodruff cheering the students on.  
"I myself have been the person that needed that help at one time, in a new country with a new language and culture to learn,"he said. "It feels amazing being able to be that person now for children and parents."