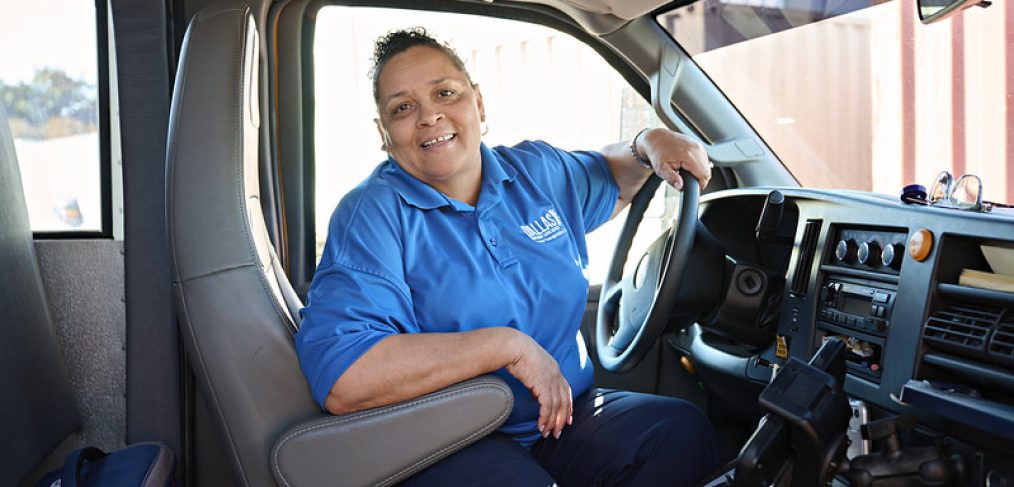 Driving student success in Dallas ISD
Dallas ISD is celebrating National Educational Support Professionals Day on Nov. 16 to recognize the bus drivers, office staff, cafeteria crews and more who make it possible to educate all students for success. 
CDL bus driver Brenda McAfee is one of about 800 CDL drivers and 100 MPV drivers who contribute to Dallas ISD's overarching mission. She has been in the district for the past nine years and said she "would not trade it for anything." 
McAfee, a proud Dallas ISD graduate, worked in bank administration before finding her way behind the wheel of a school bus, and it did not take her long to fall in love with the work. She picks up and drops off about 23 students a day, often starting her morning at 6 a.m. and working through 6 p.m. 
Her responsibilities keep her busy, but McAfee always goes above and beyond to communicate with parents and keep her students safe. As a mother of four and a grandmother of eight, she understands the importance of being focused, fast, flexible and friendly to keep each family on track, and the feedback she receives from parents speaks volumes. 
"Mrs. McAfee does such a good job caring for my autistic son," one parent said. "He is one of the many amazing kiddos in her route, and I am so blessed to be connected with such a wonderful person. She has a heart of gold and goes beyond to make sure the kiddos are well taken care of. Thank you so much, Mrs. McAfee." 
Another said, "She is an awesome bus driver. My son loves her, and she takes my 3-year-old son to the bathroom while he waits for his teacher to come and get him. Sometimes, it's the little things that count. She is a great asset to Dallas ISD." 
Bus drivers across the district are critical to student learning and acceleration. As they carry students from various neighborhoods to their classrooms, they are among the extraordinary educational support professionals who make Dallas ISD home. 
"Through the assistance of Transportation Services, our students are able to participate in some of the most rigorous classes, which would not have been possible several years ago," Student Transportation Services Executive Director Jaime Sandoval said. "Transportation Services has increased the level of participation at our choice and innovation schools, thereby impacting the overall achievement of our students districtwide, and our bus drivers make this happen every day." 
For McAfee, serving Dallas ISD as a bus driver is defined not only by contributing to student success but also by joy.
"My students just touch my heart," McAfee said. "When I drive up, they are so excited and happy to go to school. I really love it, so as long as Dallas ISD will honor me to work for them, I will be a bus driver for the rest of my years."