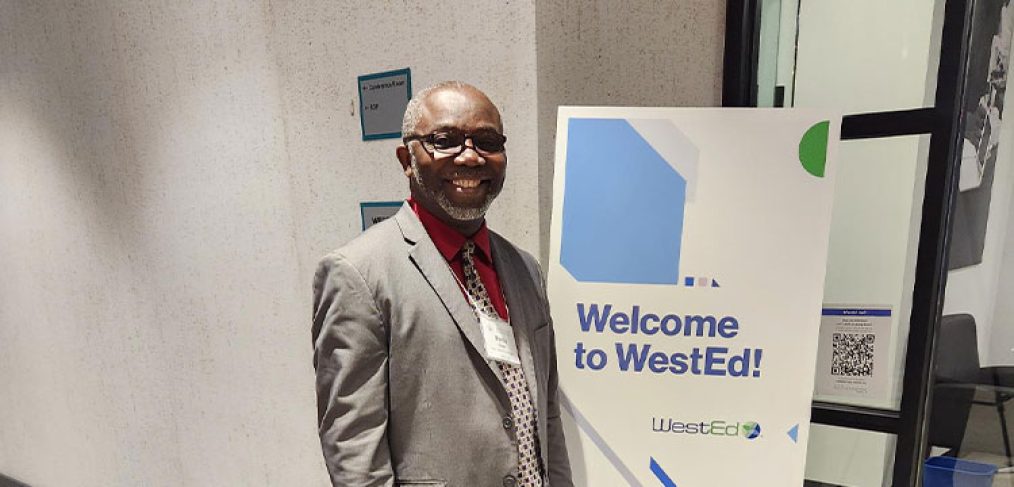 Dallas ISD teacher selected for national committee
Martin Osae, a middle school science teacher at West Dallas STEM School, is going national. Osae was recently selected from across the nation to serve on the steering panel for the 2028 National Assessment of Educational Progress (NAEP) Science Assessment Framework project.
For over five decades, the NAEP, known as "The Nation's Report Card," has provided information on the achievement and performance of students in the United States. Periodically, the National Assessment Governing Board, an independent nonpartisan board created by Congress to set policy for the NAEP, reviews the existing assessment frameworks to determine if changes are needed. 
In 2021, the governing board led a review of the NAEP Science Framework, last updated in 2005, and agreed upon the need for an update. The governing board then set the process of determining and notifying the accomplished members of the Steering Panel for the 2028 project in motion. 
"Being selected as one of 30 educators from around the country is truly an honor and one of the highlights of my career as a science educator," Osae said. "Having served in our district as a science teacher, science coach, professional development facilitator and instructional lead coach, this opportunity serves as the icing on the cake of all my work in science education." 
Osae attained his National Board certification in 2008 and currently mentors national board candidates from across the state through the Region 10 Education Service Center. For several years, he served as an instructional lead coach and provided mentoring and support to science teachers in Dallas ISD, but he has since returned to the classroom to teach and build capacity for science at West Dallas STEM School. 
Osae is passionate about providing opportunities for students and teachers alike to engage in hands-on science exploration. He recently founded STEM In The City, an initiative geared toward promoting STEM careers among minority and immigrant youth in the community, and he is looking forward to serving as a member of the Steering Panel. 
The NAEP Science Assessment Framework project will bring together a panel of subject matter experts, practitioners and members of the general public to develop updated recommendations, followed by a collection of public feedback. The process culminates with governing board approval of the recommended framework, with updates to the NAEP Science Framework scheduled to be completed in fall 2023. The updated framework from this project will be reflected in the 2028 NAEP Science Report Card, which allows time for assessment development, including a pilot administration in 2026.