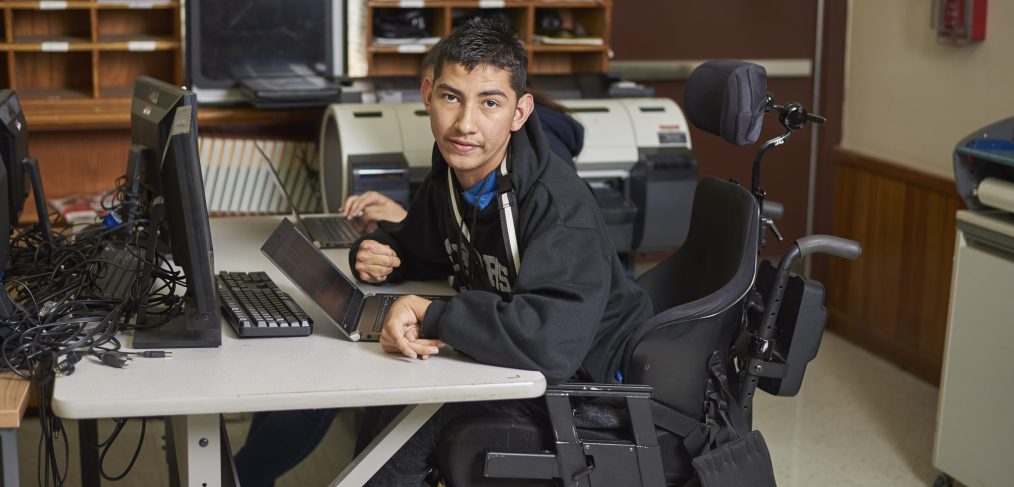 ESSER update: Special Services closes gaps
Dallas ISD's Special Services Department receives thousands of referrals annually, and each one needs to be evaluated to determine how to best support the student. When the COVID-19 pandemic began and prevented in-person evaluations from taking place, a referral backlog built up, leaving 2,100 referrals to be assessed in 2021. 
Fortunately, the Special Services team was able to bridge those gaps with the help of federal dollars from the Elementary and Secondary School Emergency Relief (ESSER) fund. Deputy Chief of Teaching and Learning Derek Little and the executive directors of Special Services, Michelle Brown and Anabel Meyer, said $500,000 went to clearing up the backlog during the 2021-2022 school year, a task that has since been completed. 
In addition to working through the backlogged referrals, Special Services assessed referrals from the 2021-2022 school year to prevent a new backlog. Their efforts paid off, both in terms of numbers and setting themselves up for success this school year. Their team completed close to 6,000 evaluations—including the entire backlog—in just 14 months. 
"We are seeing much better systems in place within the team now," Little said. "We are better able to know how many referrals we have at any given point in time and where they are in the process. Our tracking systems and our follow-up systems are much more sophisticated and robust." 
This efficiency was made possible by the ESSER funds. The federal dollars provided more staff time and contractor support, as there are now 55 contracted LSSPs and diagnosticians across the district, and everyone in Special Services is working together to stay on track. 
"Previously, people felt like they were on islands, and they didn't have that support," Meyer said. "Now, because we are looking at each referral every step of the way, we are able to proactively provide support when an evaluator gets in a bind or they are overwhelmed." 
ESSER funding for this particular task has been completed as the backlog has been cleared, but Special Services will continue to receive funding in other ESSER categories to mitigate the learning disruptions caused by the pandemic.
"We want to first and foremost ensure that our students are being provided with timely services, and that means getting them the evaluations in a timely manner," Meyer said. "In order for that to happen, we need staff and evaluators, so we will continue to use the ESSER funding as long as we can to prevent any future backlog."
To learn more about how Dallas ISD is investing ESSER funds to bolster learning recovery and acceleration, equitable access and healthy students, visit https://www.dallasisd.org/esser.