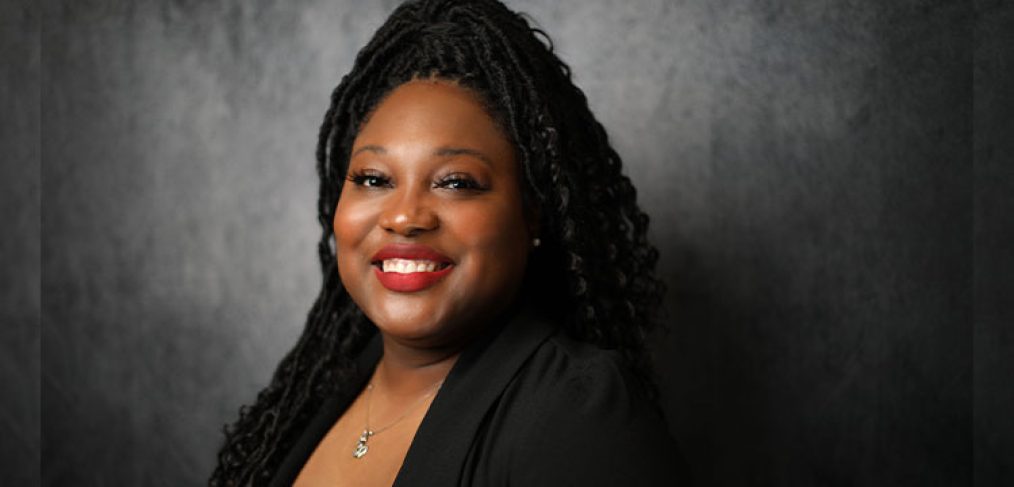 A passion for transforming lives
Kaya Vessel, an instructional specialist in Early Learning, grew up dreaming of transforming student lives through education.
"Teaching was always my dream job," she said. "I was the kid who always wanted to play school. During the last week of classes, I would ask my teachers for their teacher's editions so I could go home and play school with my sisters. I've always had a love for kids."
She started teaching in the day care at her high school, the School of Education and Social Services at Townview, which confirmed her career path. After graduating from Dallas ISD, she attended Dillard University in New Orleans to study early childhood education. Hurricane Katrina delayed her student teaching by a year, but as soon as she completed her program, she headed home to Dallas, where she taught for 13 years.
Vessel considered herself to be a "stern" teacher because she always pushed her students to reach their full potential, and her efforts paid off this past school year. Not only did her students perform well on their STAAR tests, but she was also named Nancy J. Cochran Elementary School's campus teacher of the year. Her team celebrated her accomplishment by playing Vessel's favorite song as she walked into her classroom.
"My students were there singing along because they knew it was my song," she said. "They were saying, 'We have the best teacher of the year!' That right there, that was one of my favorite memories from this past school year."
Another passion of Vessel's is pouring into teachers. She worked as a mentor teacher for years, which inspired her to shift her career trajectory to supporting and retaining teachers. She joined the Early Learning team this summer and considers it her "goal in life right now" to help teachers be successful so they can help their students in turn.
"I remember my first couple of years in the classroom, I had teachers come in from down the hall. If I was struggling, we would do practices after school, and we would run through the next day so I would be ready. It meant so much to me," Vessel said. "At this point where there's a mass exodus from this profession, I want to be someone who can help at least one teacher decide, 'I want to stick it out and give education a chance.'" 
But first, she took a short detour back to the classroom. Due to the national teacher shortage, the district's Teaching and Learning department identified certified central staff members who could fill in the gaps and ensure that students in almost 100 classrooms could have a certified instructor at the beginning of the year while the district worked to fill those vacancies. 
Vessel was briefly dispatched to two schools at the beginning of the 2022-2023 school year before receiving a third dispatch to serve as a kindergarten teacher at Ebby Halliday Elementary School. She worked with students there for about a month and is currently transitioning back into her role as an instructional specialist in Early Learning. 
"It was beneficial for me to be in that teaching position temporarily, because when they did hire that teacher, I was able to coach them so the students didn't miss a step," Vessel said. "I was aware of how their classroom was set up and how their routines operated, and I helped their teacher jump right in." 
Vessel is looking forward to embracing her new responsibilities as an instructional specialist, as well as completing her master's degree in the spring. She plans to incorporate those skills into her Early Learning position to continue making a difference in the district. After all, she understands how difficult teaching can be, but she believes in each and every one of Dallas ISD's phenomenal teachers. 
"Teaching during this season has been hard. However, we can do hard things," Vessel said. "We can do it—we've done it. The pandemic started two years ago, and we're still rocking and rolling. The most important thing is, don't forget about self-care. You can't show up for students if you can't show up."