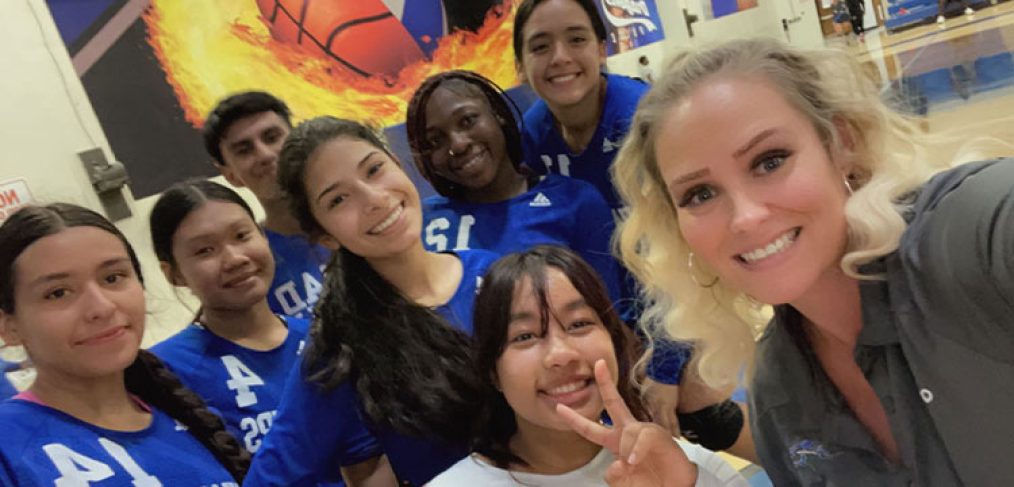 Transforming student lives through athletics
Dallas ISD is celebrating National Coaches Day today, Oct. 6, to recognize the highly-qualified teachers who are transforming student lives by instilling important attitudes and practices that will help them succeed for years to come. 
Athletic coordinator and PE teacher Melinda Foglesong has dedicated 14 years to building relationships with students at Sam Tasby Middle School. She also serves as the volleyball coach at Emmett J. Conrad High School, and she loves the lasting connections she has made. 
One of her all-time favorite stories is that of a student she first met when the student was in seventh grade. The two of them did not get along at first, but they slowly formed a bond that has lasted a decade. Foglesong attended the student's high school graduation and even moved her into her college dorm room; they still meet for dinner once or twice a month. 
"She calls me her mom; she's my daughter," Foglesong said. "She is truly part of the family. It's incredible, because if you would have looked at this student on paper in seventh grade, she wouldn't have been the one that you would assume would go to A&M, graduate and work for an architectural firm here in Dallas."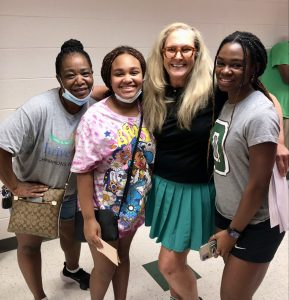 Shelly Thibodaux, Robert T. Hill Middle School's athletic coordinator, has called Dallas ISD home for 37 years, but she has been teaching for 42 years. She was inspired to become a teacher and a coach by her high school athletic director, who lived across the street from her family in their small town. When one of their star athletes broke his ankle, Thibodaux ended up joining their athletic director to check in on the student at home. 
"It was a very small, poor farming area, and they had a one-room house," Thibodaux said. "There were holes in the walls and the ceiling, yet he treated the athlete as if he were his own son. I saw the care that he had for students and their families, and I've wanted to be in the trenches with students ever since. That's where I feel like I am needed the most, and that's also where I can give students the most opportunities." 
Working as a teacher and a coach is no small task. Athletic coordinators like Foglesong and Thibodaux arrive early to do paperwork, follow up on injuries or behavioral concerns and communicate with parents. They teach through the afternoon, only to turn around and coach their various teams until 5:30 p.m. Not to mention, they attend as many evening sporting events as they can. 
"It's so important to have and support quality athletic programs in Dallas ISD," Foglesong said. "Sports keep a lot of students in school and keep them performing and behaving well. Athletes aren't perfect, but through the relationships we build and the high expectations we have, a quality athletics program can truly change a campus or the entire district." 
Students often return the favor, sometimes in the most unexpected ways. When Thibodaux's mom passed away in 2013, her team of 12- and 13-year-old students had just made the city championships. 
"It was the same weekend my mom died, and these kids—it had been cloudy and the sun started shining—and they said, 'Look, that's Ms. Thibodaux's mom shining down on us,'" Thibodaux said. "It's not about being the greatest athlete. Academics and athletics matter, but it's the lifetime memories that bring everyone together. Those are the things I will take with me forever." 
Foglesong and Thibodaux are proud of what they have accomplished as teachers and coaches at Dallas ISD and of the many incredible relationships they have built over the years. 
"The fact that a middle school coach stays in their mind all of these years—that they know they can still come back to us for help and are so excited to see us years later—it's amazing," Foglesong said. "It really is an extended family with the athletes and their families."