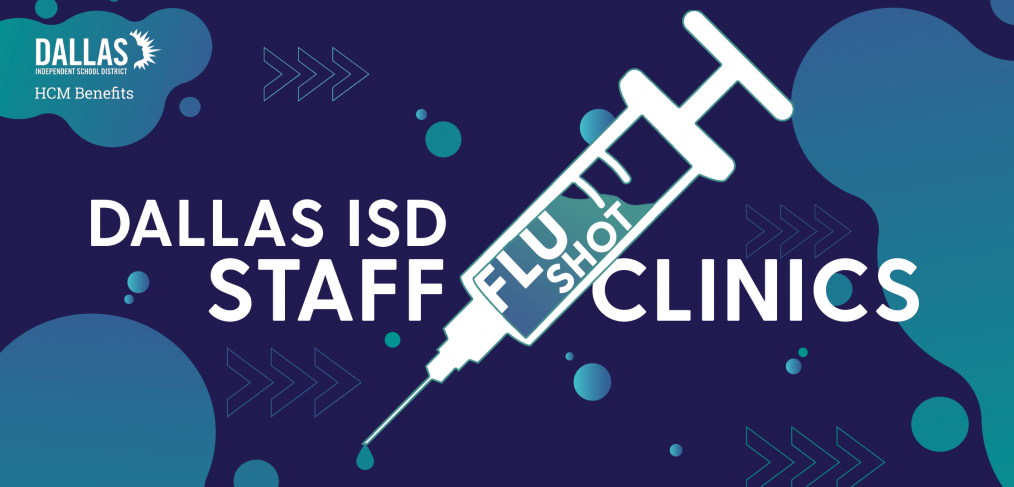 It's the season
The weather is starting to change and cooler days setting in signal the start of flu season, and Dallas ISD is offering staff the opportunity to prepare for it with a series of flu vaccination clinics. Getting a flu shot is an important step we can all take to protect ourselves and our families. Dallas ISD will provide access to convenient walk-up clinics in various locations in the district through Dec. 10. 
Anyone can get the flu, and serious problems related to it can develop at any age, but some people are at a higher risk of developing complications, such as people 65 years and older, people of any age with certain chronic medical conditions (such as asthma, diabetes, or heart disease), those with compromised immune systems, pregnant women, and children younger than 5 years of age. The Centers for Disease Control and Prevention recommends that people in these high-risk groups and those who live with them get the flu vaccine as soon as possible in the fall. 
Flu shots are free to Dallas ISD staff who are insured through TRS-Active Care plans. To register for the clinic nearest to you, visit www.dallasisd.org/fluclinics.