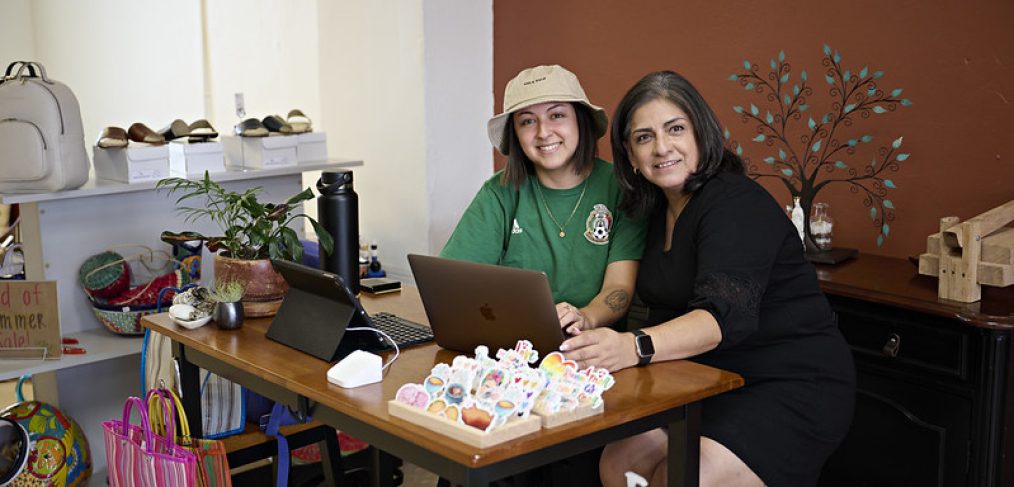 Hispanic Heritage Profile: Elba Munoz celebrates Mexican artisans
On Tyler Street in Dallas' Bishop Arts neighborhood sits a little store chock full of cultural nostalgia for Mexico. From leather goods to pottery, houseware, clothing, and jewelry, Heritage Collective DFW aims to elevate Mexican artisans. The store is owned and operated by the family of Elba Munoz, who – in her day job – is a longtime administrative assistant in Dallas ISD.
Although Munoz was born in California, her Mexican roots run strong and deep. And the store is a reflection of the love she holds for her parents' birthplace.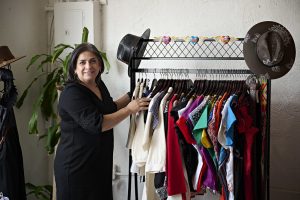 "Both my parents were born in the beautiful colonial state of Guanajuato," she says. Her father was hired at age 17 in the immigration program called braceros, which brought millions of Mexican guest workers to the states to work. "My dad was a humble and hardworking man," Munoz said. "He was proud to say that he worked to bring food to the American table."
Elba was born in Salinas and she and her sister spent their early years in the nearby town of Watsonville, a major population center for migrant workers, before moving back to their parents' hometown in Guanajuato.
"In our U.S. school, we were caught between two cultures and two languages," Elba said. "When we tried to speak Spanish, our native language, the teachers made us wash our mouths out with soap. My father decided that was not something he wanted us exposed to. So he decided to take us back to Mexico, and my mother stayed with us there while he came back and forth to the states to work in the fields."
After attending private school in Mexico, Elba grew up and married Alberto Munoz, from her family's hometown of Leon. They moved back to California, staying there a few years until the Loma Prieta earthquake in 1989 convinced them to seek more stable ground.
Lifelong career in Dallas ISD     
"When we arrived in Dallas in July of 1991, my oldest daughter, Montserrat or "Monsie," was turning four years old, and it was time for her to go to pre-K," Elba said. On registration day at Travis Elementary (now Travis Academy/Vanguard for the Academically Talented and Gifted), Monsie's teacher asked if Elba could stay and help her communicate with the other parents, most of whom were Spanish speakers. "She asked me to volunteer, and of course, I said yes. That was my first experience with Dallas ISD."
It was the beginning of a lifelong career for Elba in the Dallas school district – first working in Parent Involvement, then in a campus office as Computerized Records Controller, and later as office manager and administrative assistant in several departments. Currently, she is an administrative assistant in Communication Services, marking 29 years this month as a proud employee of Dallas ISD.
Dallas and the district have become home. But the family treasures their legacy in Mexico, and the store in Bishop Arts is a way to honor their homeland. With both her husband's family and her own involved in the leather industry in Guanajuato state, Elba and daughters Monsie, Melissa and Kathy, created an online store in late 2019.
A family affair 
"We started going to Mexico to bring back artisan-made, handmade products to sell. Everything you find in our little store is made in Mexico,"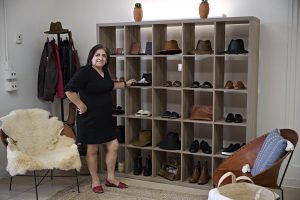 Elba said. "From chocolates to shoes, to buckles, chairs, clothing, bags, jewelry, pottery and home decorations, it is all made in Mexico."
"These are all things inspired by the people we love and cherish in Mexico," said daughter Melissa, who takes turns with her parents and siblings to operate the store as a family affair. "The store is a generational legacy. It's been such a blessing."
From the online business, still active at www.heritagecollectivedfw.com, the family opened a small shop across the street from the current location, later expanding to their present home where every item evokes a taste of Mexico. Home goods and artisanry made in Leon and in San Miguel de Allende, also in Guanajuato state, can be found in every corner.
It's a little bit of Mexico right here in Dallas. As one customer said recently, "I just walked into your store and I felt like I was back home again."
For Hispanic Heritage month, the store is holding the following events:
On Sept. 17 and Oct. 1, "Celebrating Us" Popup markets will celebrate local Latinx/Hispanic vendors.
On Friday, Sept. 23, a Mexican artisan will be teaching a jewelry-making class at the store, with materials that she will supply.
On Oct. 7, the store will host Loteria Night, similar to bingo night, complete with tacos, drinks, and games.
"We want to bring recognition to other businesses who haven't yet opened their own stores," Melissa said. "We are all about helping each other and the community."