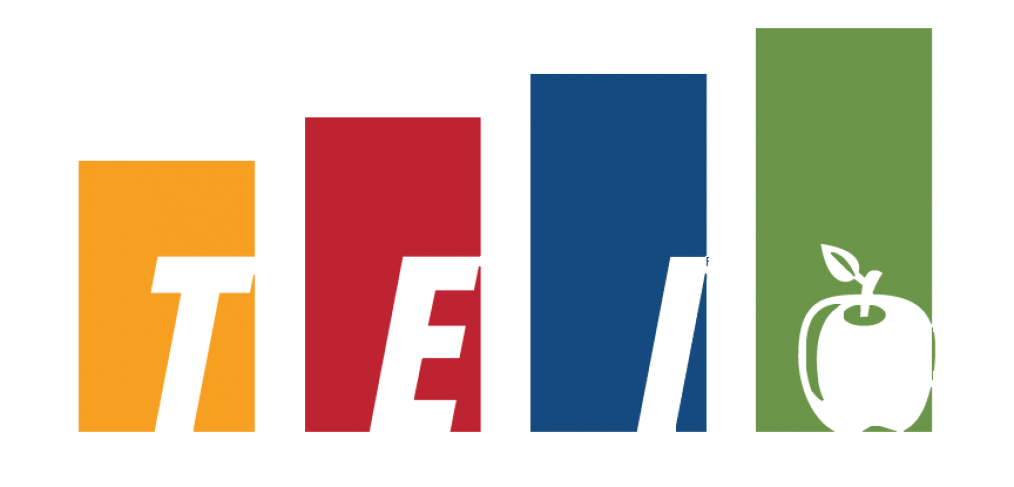 TEI scorecards are back
Almost 40% of teachers move up more than one effectiveness level
After a pause in Teacher Excellence Initiative scorecards because of the pandemic, 9,225 Dallas ISD teachers recently received their 2022-2023 scorecards.
Dallas ISD adjusted scorecard rules to make up for the interruption, including the ability to move up more than one effectiveness level. This rule change meant that 3,608 moved up more than one effectiveness level this year. Overall, more than 65% earned a Proficient I or higher effectiveness level. Because teacher salaries are determined by effectiveness levels, this jump meant significant increases for teachers.
Other changes implemented in this year's scorecards included:
Modified distribution for Student Experience Survey Points

Additional HPC points though DTR process

Modified Cut Points for Comprehensive and Choice Campuses

Additional emphasis placed on calibration and rater accuracy
This year, the district registered the greatest number of Master teachers—23. These teachers met system rules for DTR status and service in High Priority Campuses that led to their advancing to the Master Effectiveness Level and a base salary of $100,000. 
Also this year, almost 900 teachers earned distinguished (DTR) status for the first time. Of these newly distinguished teachers, more than 40% work at high priority campuses and are now eligible for $4,000-$18,000 in performance-based stipends in addition to base salary under TEI. Working at high priority schools earns teachers additional points in the distinguished teacher review process. 
As part of the annual scorecard process, Teachers should see TEI salary increases in their October paychecks.  
Resources and additional information about the scorecards and TEI are available at https://tei.dallasisd.org/home/resources/.
Meet some of the district's new Master teachers.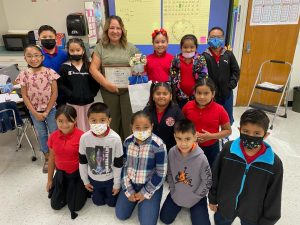 Lucia Hernandez
Umphrey Lee Elementary School
Third Grade Bilingual
Years as a teacher: 24
Years in Dallas ISD: 18 
What led you to become a teacher?
Since I was a child, I felt a passion for helping my classmates understand the lessons they would have problems with. The more I helped my peers, the more I grew to love teaching and helping people progress their knowledge.
What is your favorite thing about being a teacher?
The reason I love teaching is because of the joy and amazement that lights up in my students as they learn and gain knowledge.
Do you have any favorite student success stories? 
There was a kid who was moved from classroom to classroom because of his behavior.  He could not read nor write. He was moved to my classroom, and in a matter of days, he started behaving well and started to learn. Every Friday and the beginning of vacations, he would cry because he said he would miss me. He got extremely attached to me in a beautiful way. His family and I worked very well to make sure he was getting the education and attention he needed. This happened six years ago, and as a matter of fact, this past meet-the-teacher night, he and his family made a surprise visit to my classroom. We were able to reconnect and had a wonderful time.
As a Master teacher, what advice would you give other teachers to get to this level?
Keep working hard for your students and teach with your soul. The rest will follow.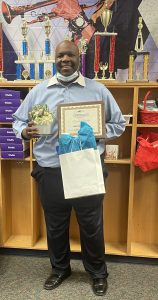 Biola Rotibi
Wilmer Hutchins Elementary School
Music
Years as a teacher: 20 
What led you to become a teacher?
When I graduated from college, my aunt, who was a retired principal, asked me to move to a  small town in North Carolina to teach music. I decided not to move to North Carolina and told my aunt that I was a music director at church. She told me that I was a music teacher who was serving at my local church. I finally decided to start teaching for a school.  She was right!
What is your favorite thing about being a teacher?
As a teacher, you can try something different every year. You can motivate and inspire students daily. In this profession, you don't grow old because students always have something to teach you as well. Teaching graces us with the vision, faith and perseverance to see what can be and what ought to be.
Do you have any favorite student success stories? 
I was formally the music teacher at Edward Titche Elementary School. Titche was one of the lowest performing schools in the state. At this school through the ACE program, I saw a third-grade autistic student win the spelling bee, a special education student exceed his growth target for STAAR to the mastery level, and a student who did not like to read learn and memorize everyone's lines and perform the Lion King musical at the junior and senior high school level. This student would even whisper lines to students when they forgot them. Edward Titche Elementary is now a Blue Ribbon School!
As a Master teacher, what advice would you give other teachers to get to this level?
Find ways to grow as a teacher. Make sure you try something new. Have fun doing what you love.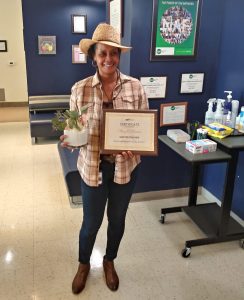 Cheryll Harris
Emmett J Conrad High School
Culinary Arts
Years as a Teacher: 13
Years in Dallas ISD: 13 
What led you to become a teacher?
I decided to become a teacher because I was deeply inspired by my oldest sister who taught elementary school. She passed away in 2009. One of my dreams was to become a chef like my mother, who passed away in 1996. I did become a chef, and I decided, "What if I could share my knowledge and love for cooking with students?" I've always loved being around young people in general—I have six siblings. This is why I became a culinary arts high school teacher!
What is your favorite thing about being a teacher?
My favorite things about being a teacher are that I get to teach the subject I love, see my students achieve success in every area of their learning, and see the joy on their faces when they learn something new.
Do you have any favorite student success stories? 
Conrad High School is the number one culinary school in our district, and for four years straight  (2016-2019) my culinary seniors won first place in Dallas ISD, and in 2016 and 2017, they went to Washington, D.C., to compete for district champs. We did not place, but they did an outstanding job. Come and see all of our trophies!
As a Master teacher, what advice would you give other teachers to get to this level?
Advice I would give other teachers to achieve this level is always have a plan each year, review goals of your curriculum/assignments. Make sure to balance your monitoring and direct teaching methods because we are larger than-life-figures to our students. Be caring and empathetic, but practice sound classroom management skills each day, which will create an environment that advances student learning. Believe all students can learn! Have at least two teachers who you can probe for knowledge/insight and believe that your campus mission and vision will lead the way for every student to succeed. Because this profession can change lives and inspire student achievement. In addition, create a plan for parents. I suggest calling monthly or calling them up whenever necessary. Parents like a teacher who can offer them a gleam of hope when it comes to their child's weaknesses and accomplishments. Use your professional development/professional learning community. This is where my group of educators meets regularly to share ideas and best practices, to learn from each other, and to work collaboratively to improve our teaching and learning skills. Last but not the least, always love your students infinitely!