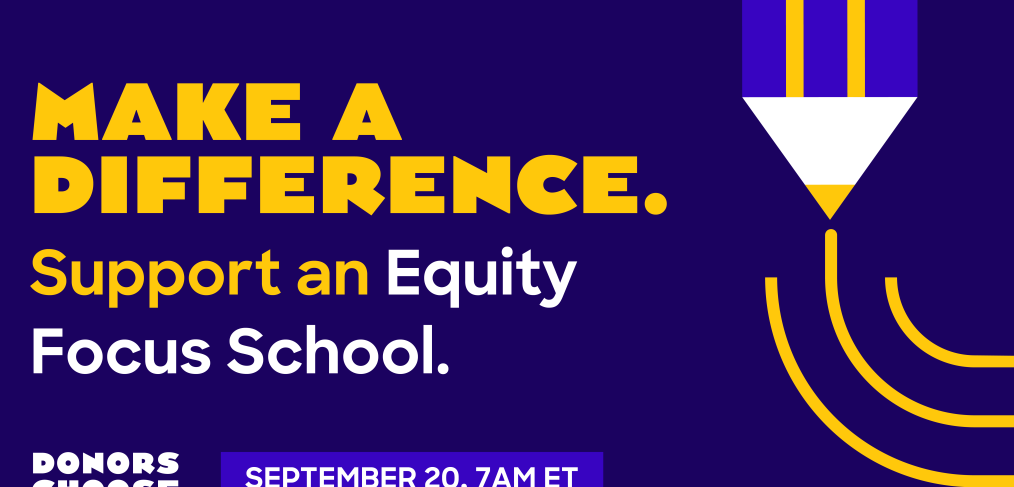 DonorsChoose is doubling donations to teachers
DonorsChoose is encouraging all Dallas ISD teachers who teach at an Equity Focus School to post a project. On Sept. 20 starting at 6 a.m., DonorsChoose is doubling donations to all Equity Focus Schools, so now is the time to get started!
To find out if your school is a DonorsChoose Equity Focus School and qualifies for the match, head to the Tools & Resources section of your DonorsChoose dashboard and you will see a link to your school page.
If your school isn't an Equity Focus School, please join us in spreading the word and supporting district teachers as they educate all students for success!