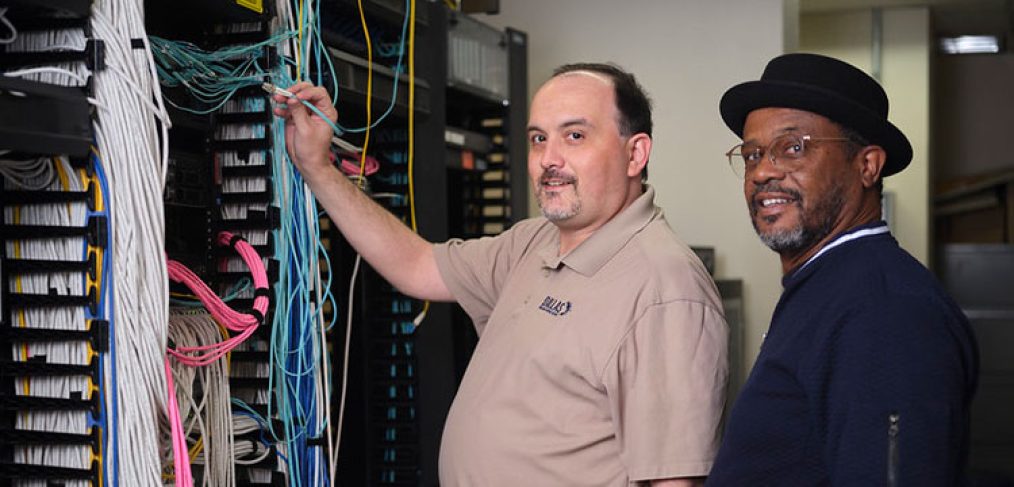 Celebrating IT professionals in Dallas ISD
National IT Professionals Day on Sept. 20 recognizes the technical experts around the country who ensure computer systems run smoothly. Dallas ISD wants to celebrate the 261 members of the Information Technology Department who make sure student and teacher devices are working, data is kept safe and students and staff have the connections they need to succeed.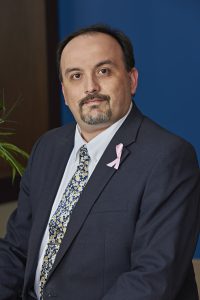 Antonio Ervin, an area support supervisor in IT, has been in the district for 23 years, and it did not take him long after he started to fall in love with the work and Dallas ISD's mission.
"Early on, I visited a campus where they had a problem, and I remember it so vividly," he said. "Computers were still a rare commodity at the time, and the teacher was a little frustrated because this was the only computer the students could use. It took me less than five minutes to fix the problem, and as I was getting ready to walk out the door, the students started singing to me, thanking me. And I thought, 'OK, that's it. Y'all got me.'" 
Ervin loves nothing more than setting others up for success. Whether he makes a student's day by getting them online again, keeps a board meeting running or helps a department meet a deadline, he is passionate about being "the go-to person to solve a problem." 
But he could not do it without his incredible team in Information Technology.  
"You can't be a successful leader unless you have a great team you can lead," Ervin said. "It's not about me, it's about them. If I can make them more successful, that would make me successful." 
His team attitude is part of why Assistant Superintendent of Technology Marlon Harrison described Ervin as the "epitome of IT excellence." 
Ervin has thrived in Dallas ISD personally and professionally. He has seamlessly incorporated the Core 4 culture tenets into everything he does, and he encourages his technicians to do the same. 
"I always ask my people, 'How do you want to be treated when you are out and about?' Being fast, flexible, focused and friendly—once you start with one, the rest fall into place," Ervin said. "In other words, I just go by the one thing I've always been taught: Follow the golden rule and treat people how you want to be treated." 
Information Technology teams work hard every day to support parents, students, teachers, campus leaders and staff, and the work they do in the background to make sure students are set up for success is appreciated. Take some time to thank an Information Technology staff member and acknowledge the vital assistance they provide. 
"To us, a problem may seem simple, but to a teacher or a principal, it feels like everything," Ervin said. "I love my team. They are free thinkers, and they know how to solve problems, and then their clients get so excited."