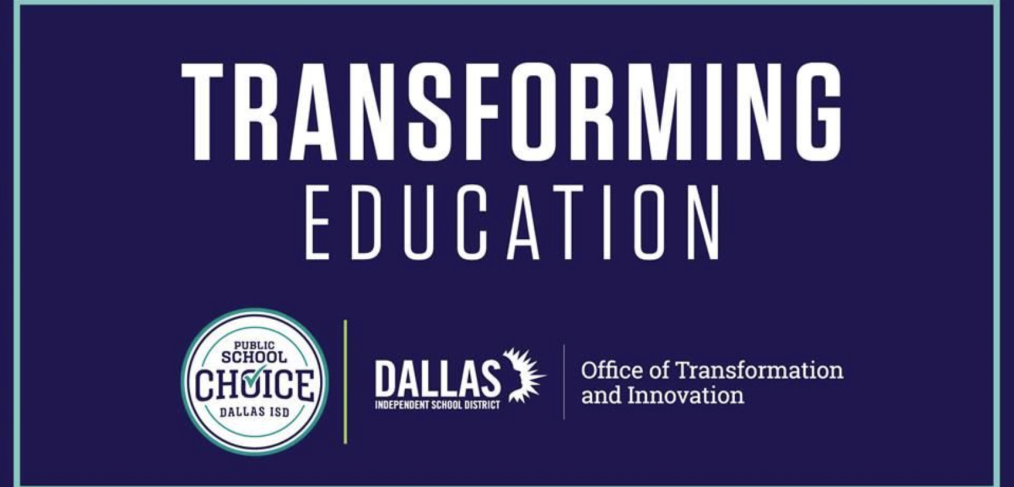 Apply for campus innovation
Dallas ISD schools are invited to transform education by applying for the Innovation Engine, an annual opportunity for campus funding. The program will provide up to 20 Dallas ISD neighborhood schools with $50,000 each to support them in exploring and implementing an innovative program or initiative.
Applications are due Friday, Sept. 16, by 11:59 p.m. The Innovation Engine recipients will be announced later in the fall, and the supported programs and initiatives will be implemented in the spring. 
Eligible applicants include principals of neighborhood schools that have not previously received funding through the Office of Transformation and Innovation. Innovation schools, transformation schools and wall-to-wall magnet schools are not eligible for funding. However, neighborhood schools with magnet or other application-based programs may apply for an initiative that will support their general student body.
Learn more about this opportunity by visiting https://www.dallasisd.org/Page/59096 or by attending one of two information sessions on Sept. 6 or Sept. 13 at noon. Register for the virtual sessions by clicking here.
If you have further questions about your school's eligibility, contact Angie Gaylord, deputy chief of Transformation and Innovation, at agaylord@dallasisd.org.