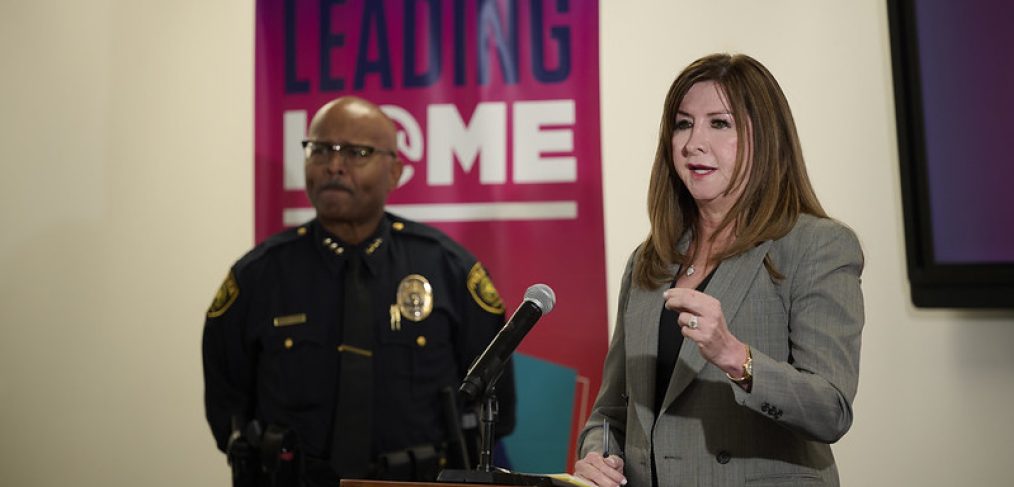 Superintendent discusses district's safety plan
In her first news conference, Dallas ISD Superintendent Stephanie Elizalde reassured staff and the community that the district is doing everything it can to ensure the safety and security of students and staff as the new school year is set to begin.
"I want to reiterate that safety and security have always been the No. 1 goal, and that we know we need to be even more vigilant," Elizalde said.
The superintendent shared many of the measures that have been put in place or enhanced to ensure the safety of students and staff, including requiring clear and mesh backpacks for secondary schools, the addition of weapons-detecting tools in schools, safety checks of doors, prioritizing maintenance orders for safety concerns and others.
One of the measures Elizalde highlighted was the more than $100 million from the voter-approved 2020 Bond Program being spent on adding security cameras, secure vestibules and other measures in school campuses.
 She also encouraged parents to reach out to principals with ideas for safety at their schools and to be involved.
 "If parents have ideas, I want to hear them," she said. "It may be something we haven't thought of, and if we can do it, we will."
One of the ways in which parents can help enhance security in schools is to properly secure and store weapons in the home to avoid children getting shot, which is one of the leading causes of death for children. According to studies, many unintentional shootings happen in homes where children have easy access to guns that have not been properly stored. The Be SMART initiative, which the district will promote among parents, teaches how to properly and securely store guns to avoid unintentional tragedies.
 "We will continue to work on all measures that we can think of to be proactive, continue to have our safe schools that we have had in the past so that our students and our teachers can enjoy teaching and learning, growing together," Elizalde said.
For additional information about the Dallas ISD Comprehensive Safety Plan, visit www.dallasisd.org/safeschools. To watch the full news conference, visit https://youtu.be/T52zZAmv85c.