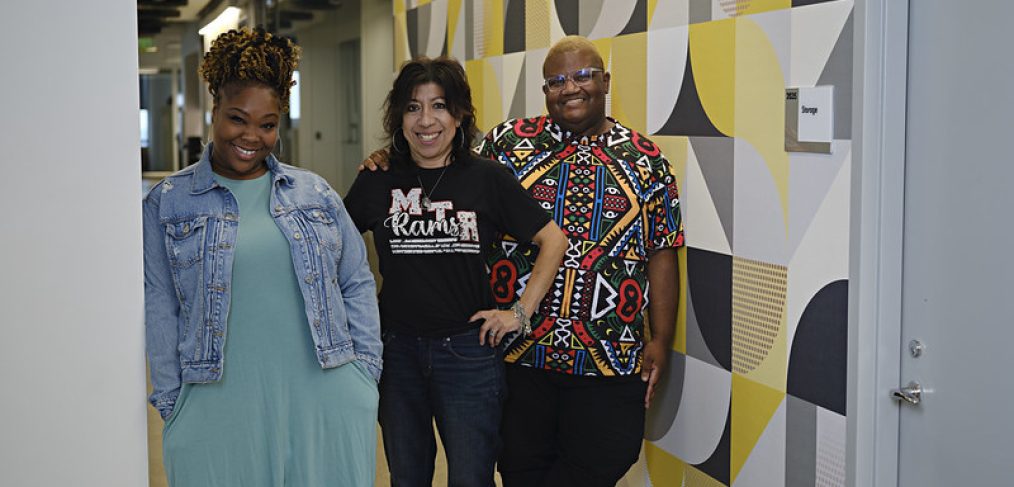 Mentor teachers empower next generation of educators
Seasoned teachers across the district are getting ready to help and support approximately 1,800 new teachers during the first year at Dallas ISD through the district's Mentor Teacher program. The program had its kickoff and training this week. 
Maria-Elena Pacheco of Martha Turner Reilly Elementary School, Chris Buchanan of J.N. Ervin Elementary School and Nila Miller-Bynum of Charles Rice Learning Center are participating in the mentorship program, and they all agreed that providing guidance to new teachers is of the utmost importance when it comes to retaining educators, especially amidst the COVID-19 pandemic. 
"It's very important to cultivate relationships in education because these teachers that you're teaching next to, they become your friends, they become your family," said Miller-Bynum, who will be a teacher mentor for the first time this year. "Those relationships are how we survive, how we make it through. We learn to love each other through this hard work, and having a mentor program catapults that. Teaching is truly a work of heart." 
The mentor-mentee pairs will have 10 monthly check-ins throughout the school year. They will also have unique opportunities to observe and demonstrate classroom skills, pursue professional development and build relationships with other teachers. The goal is to provide new teachers with the support they need to overcome obstacles, reflect on their successes and identify their growth areas. 
This is Buchanan's first year as a teacher mentor, and he was so inspired by the Mentor Teacher Kickoff that he immediately reached out to an old teacher mentor to say thank you, writing, "I'm here because of you." Now, he hopes to do the same for his mentee. 
"I am a product of teachers who have mentored me, who have taught me a lot," Buchanan said. "They have poured into me, and I want to be a blessing and give back by paying it forward to these teachers that come after me."
Pacheco, on the other hand, has been mentoring teachers in Dallas ISD for the past two decades. She loves seeing her mentees achieve their educational goals, including Lisa Vega, whom Pacheco mentored "many years ago" at Maple Lawn Elementary School. Back then, Vega dreamed of becoming a principal or an executive director, and today, she is an executive director in School Leadership.
In Pacheco's eyes, what really counts in mentorship is listening and helping others grow. She is looking forward to helping her mentee become more efficient and satisfied in their work, especially considering how effective teachers are more likely to have successful students.
"This work is so paramount, it's so vital," Pacheco said. "I'm glad that Dallas ISD recognizes the fact that mentoring and having this program is important. It's very significant." 
Buchanan agreed: "Expect great things to come from this mentor program. The collaboration and being able to feed off of each other's different ideas, it's going to be epic. I'm so excited." 
To learn more information about the Dallas ISD mentorship program and new teacher support initiative, visit the Dallas ISD Professional & Digital Learning website at dallasisd.org/pdl.