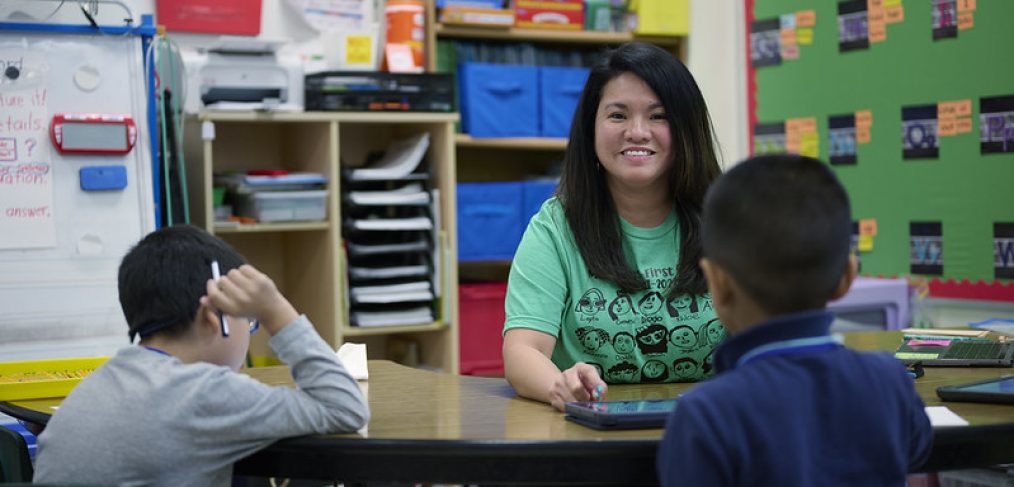 Making a lifelong impact one success at a time
Maria Chan, a first grade teacher at Arcadia Park Elementary School, is the kind of person who leaves a lasting impression on everyone she meets thanks to her passion and dedication. Her legacy is evident in the former students who come back over a decade after leaving her classroom to say thank you and even invite her to a quinceanera. 
Chan took her first teaching job in special education in the Philippines in 1999, and she has been transforming student lives ever since. She moved to El Paso in 2003 and in 2007 to Dallas, where she has been bringing inspiration and motivation to the halls of Arcadia Park for 15 years. Her dream of becoming an educator started in her own first grade classroom as she experienced her mom's teaching.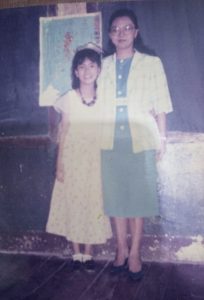 "I was one of her students," Chan said. "She was always telling me to be good, to try, and that's why I strive so hard. I can do anything—even if it's challenging—as long as I try my best and don't give up. That's what my mom would always tell me: 'Don't give up. You can do it.'" 
Even now that Chan's mother is retired, she loves tutoring her old students' children and swapping stories with her daughter. The two of them may live an ocean apart in the Philippines and the United States, but are brought together in their understanding the value of making a difference through education.
That same passion prompted Chan to make lasting changes at Arcadia Park. She taught the school's first specialized unit and helped create their first preschool program for children with disabilities (PPCD). She also took the lead on the district's first kindergarten collaborative, which put special and general education students together in one classroom. Dallas ISD had pre-K collaboratives at the time, but Chan's efforts inspired kindergarten collaboratives in other schools to ensure that every student received enough support to enter first grade with confidence. 
While Chan has been working with general education students for a few years now, she is excited to return to Arcadia Park's PPCD for the 2022-2023 school year. 
"It's so rewarding," she said. "You see so much growth, and you celebrate every little thing. When you're a special education teacher and you teach kids with special needs, you're part of their family." 
She could not resist sharing one of her favorite student transformation stories. One year, she had a kindergartener in her class with autism. At the beginning of the year, the student would cry every day because she did not want to be in school, but by the end of the year, she was talking, making jokes and enjoying time with her friends. The child's mom was so happy that she told Chan, "We will never ever forget you." 
For Chan, that is what it means to be a teacher. 
"It's not just about academics; it's about making a difference in students' lives," she said. "You may think school is over at 3:15, but you are making an impact, not just in school but also at home. I love Arcadia Park, and I'm not going to leave this school until I retire. It's amazing."