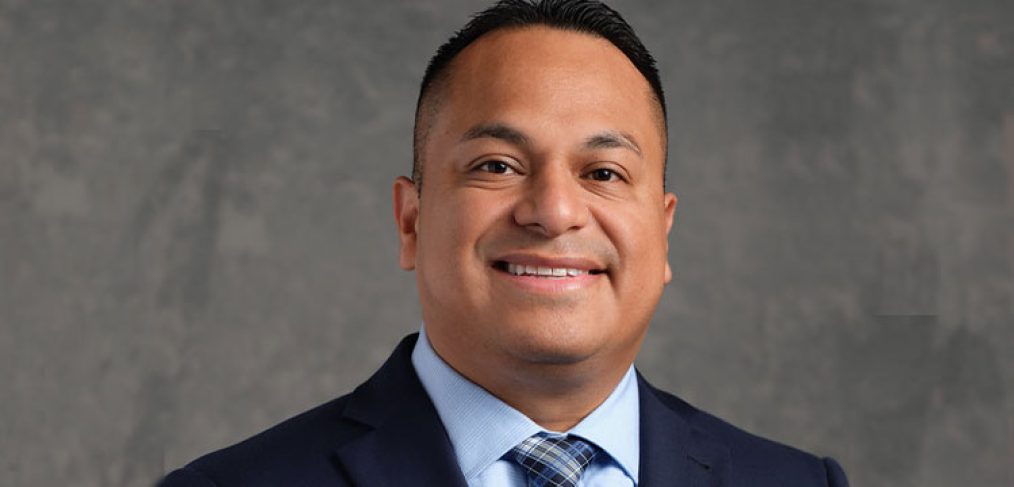 Supporting parents on a bigger scale
Whether as a former teacher and principal or as a parent himself, Israel Rivera has had a lot of experience in meeting the needs of parents and truly being part of the team that helps students be successful. As the new executive director of the department that provides services to parents, he is committed to ensuring parents have a voice and get the support they need.
"We want to help schools in giving parents a voice, a platform to speak—PTSA, SBDM—and provide the extra support when needed to make sure those avenues are available and running smoothly," Rivera said. "We also want to work on making sure parents hear about resources, where to make connections. I think they would feel a lot better knowing all the services and resources we provide."
In his new role over Parent Advocacy and Support Services, Rivera oversees parent services, attendance, truancy and homeless education. One of the first things he did when he took over these departments this summer was analyze what has been done before, what works and what the vision is going forward to better support campuses differently or better.
"We just want principals to welcome us, especially when it comes to parent engagement," Rivera said. "We are not there to poke around or get them in trouble. We are there to ask, 'How can we help you bring parents back to campus?'"
The department offers a FROG bus that visits campuses during the school year and attends events to share information and resources with parents and staff. But Rivera said they are exploring other ways to enhance parent engagement and let them know the district is there to help them help their students, especially in the area of social emotional learning.
"Our focus is letting parents know that SEL is out there, it's a real thing, and letting them know they can go beyond their immediate community and get the help they need elsewhere," he said. "They can seek help for themselves and their families from organizations and not feel embarrassed. I think it's about giving parents access to resources at all levels."
His focus for parent advocacy—whether it's in the area of mental and educational resources or attendance improvement—is to first be very responsive.
"Having been a principal myself, it gives that lens to know how to help principals resolve issues," he said. "One thing I want to do is get in front of the principals to let them know my role is to help them in their parent engagement. You don't want a parent to leave the campus confused or feeling like they weren't heard because that will fester and make the problem worse."
Rivera also has experience working with schools from the other side. He is a Dallas ISD graduate and moved around a lot during his childhood because the family went where rents were more affordable. He graduated from Skyline High School and went into a career in advertising, but in the early 2000s, circumstances led to him becoming an instant parent to his brother's children. He started dealing with the children's schools and then the education bug bit him.
"I got to see what our teachers were like, principals were like and how they welcomed families," he said. "When I could be part of sessions and meetings, I always participated. I got to see both sides."
In 2005, he went through the alternative certification program and later became an assistant principal and principal. He opened Joe May Elementary School in 2016 and then became principal of the Business Magnet at Yvonne A. Ewell Townview Center.
 "My mother instilled in me the drive to help others, serve others, help find solutions and help them be better people," Rivera said. "I have helped others and had put myself on hold, so I am now working on my doctorate. I also realized that I wanted to work on a bigger scale. I had so much fun and loved engaging with parents as a principal, and now I have this opportunity to do it at a districtwide scale. I am very excited about the possibilities. It makes me feel good to be helping parents and to make sure they are taken care of."