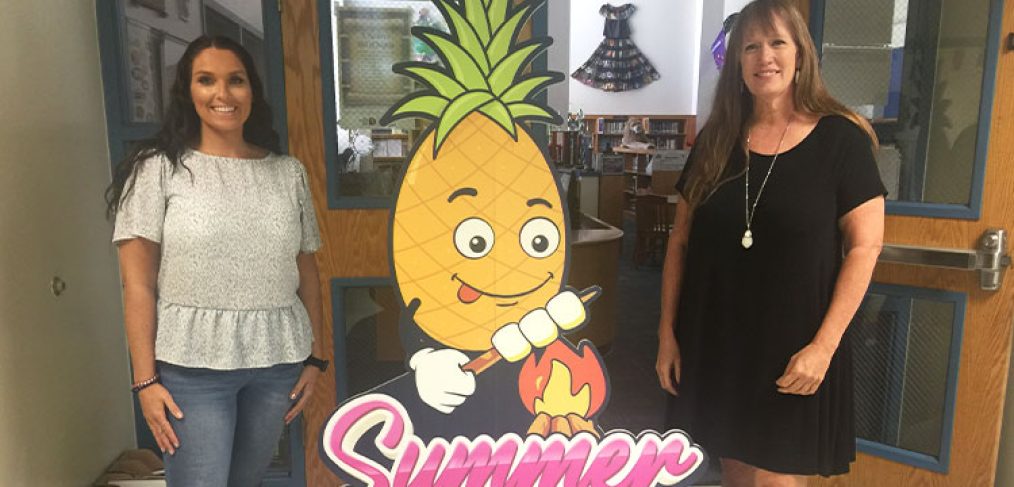 Making learning Summer Cool
After a long school year of teaching and learning, most might not be excited about a few extra weeks honing skills and knowledge. This year, Dallas ISD's Summer Cool program has blown away students and teachers like fifth-grade math teacher Katherine Turck and fifth-grade science teacher Jennifer Mitchell of Anne Frank Elementary School.
"Even for teachers, some people are like, 'Oh, you're doing summer school?' But I loved it," Mitchell said. "We did activities and arts and crafts, so the students were still doing academics, but they didn't even realize it. It was a different atmosphere than the normal school year, and it was really fun." 
Anne Frank was one of several Dallas ISD schools to host the four-week program through the month of June. The Extended Learning Opportunities department designed Summer Cool to connect students with their peers, engage them in rigorous tasks and accelerate their learning in the wake of the COVID-19 pandemic—something Turck and Mitchell experienced firsthand.  
Each week brought a new theme, and their students dove right in. During heroes week, the students wrote letters to local heroes and decorated nearby streets with kindness quotes. Then they designed robots and built 3D models during invention lab week, and they investigated the plot structure of various Disney movies during Lights, Camera, Action! week. Finally, they celebrated nature camp week and the end of Summer Cool with a water day. 
"It was really busy, but it was amazing," Turck said. "When you have the smaller classes and can work more one on one with them, they get excited. They knew they were going to work all morning and then they would get to apply the lessons and have fun."
Their classes of 12 students or fewer spent two hours reading and two hours doing math each morning, had daily gym time and even attended special music classes. They also received breakfast and lunch, as well as hands-on activities to bring home. Mitchell said some of her students would come to class the next day showing off the crafts they made out of leftover popsicle sticks and other materials, so she knew their engagement extended beyond the classroom. 
Several Summer Cool students had failed their State of Texas Assessments of Academic Readiness (STAAR) this past year, so Turck and Mitchell focused on key grade-level skills to prepare them for success moving forward. The results they saw were overwhelmingly positive. 
"Our students are excited to come back in August because they had fun and they feel like they are caught up," Turck said. "They know they weren't successful last year, but now they can say, 'I already know that. That's fifth grade math.' They feel more confident." 
Summer Cool may be over for 2022, but additional free summer learning opportunities are available to students through July 29. Learn more about the schedule by visiting the Summer Learning Guide, and remember to spread the word to any families who might be interested.