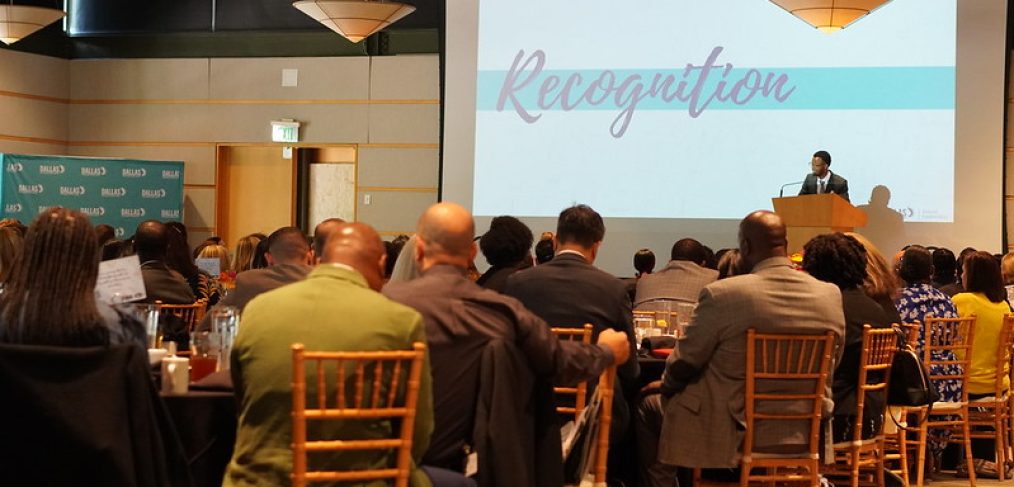 Looking back at the school year
Campus and district leaders celebrated the end of the 2021-2022 school year by honoring the "Celebrating the Road We've Traveled." The event honored the work of principals during the year and was designed to create a shared space of recognition, reflection, and empowerment.
Principals played an essential role in focusing and sustaining the efforts of school communities throughout the district to persevere through a different, and often difficult school year. Their efforts and successes were highlighted by Superintendent Michael Hinojosa, Chief of School Leadership Tiffany Huitt and other district leaders. The event, where Anthony Muhammad was the keynote speaker, took place at the Dallas Arboretum and Botanical conference space. 
"We are excited, not only about the road we've traveled, but the road that's ahead," said Deputy Chief of School Leadership Jolee Healey. "Thank you, principals, for all that you have done and all that you will continue to do for our students, families, and communities."