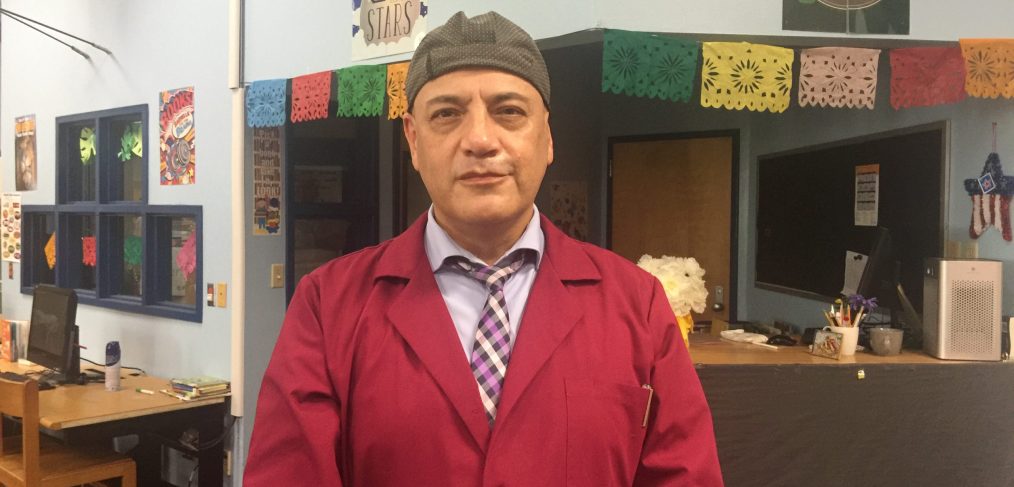 Extended calendars show early success
Fourth grade bilingual math and science teacher Yoban Quijano has been teaching full-time at Dallas ISD for eight years, but he has never seen test scores as high as this year's, and he credits his campus' School Day Redesign calendar for the improvement. 
Maple Lawn Elementary School is one of five district schools with this special calendar, which extends the year to start at the beginning of August and end in late June for all students, teachers and staff. As a result, teachers like Quijano were able to spend more time planning, connecting with students and getting ahead on test preparation. 
Dallas ISD adopted the School Day Redesign calendar along with the Intersession calendar— which allowed 41 schools to create time for five additional intersession weeks—to mitigate the learning loss caused by the COVID-19 pandemic, something Quijano experienced firsthand. 
One of his students missed most of last year due to virtual absences, leading her to get a score of 21 on her State of Texas Assessments of Academic Readiness (STAAR) math test. This year, however, she was able to triple her score and earn a 72 thanks to the extra time in class. And she was not Quijano's only student who experienced such noteworthy growth. 
"I had another student who is on the spectrum," Quijano said. "He got an 18 last year, and this year, he passed with a 68, so he tripled that score. His family was ecstatic because he had never passed any test in his life, so it was really a good moment for everyone."
Extended school year campuses across the district are seeing similar success stories. Derek Little, deputy chief of academics, said it has been "a large ask" for teachers to spend so much additional time with their students, but Dallas ISD is seeing the impact of that work.
"All of the student surveys that we have put out this year at both School Day Redesign and at Intersession have been positive," Little said. "With our preliminary STAAR data, we're seeing really good results from the work teachers have done at these 46 extended schools. We are excited to see teachers come back next year ready to make an even bigger difference in the lives of their students." 
While Quijano has faced additional challenges this year due to the pandemic, helping his students grow and develop kept him moving forward week after week. 
"I love when my students start to believe in themselves," Quijano said. "Once they feel successful, the fear is gone, and when the fear is gone, they are willing to try anything. That's when they start to learn. If I can make that difference and a student is able to triple their score, how far can they go? That's my motivation for next year: Let's see what the limit is." To learn more about Dallas ISD's extended school year calendars or to see a list of participating schools, visit https://www.dallasisd.org/Page/74532.