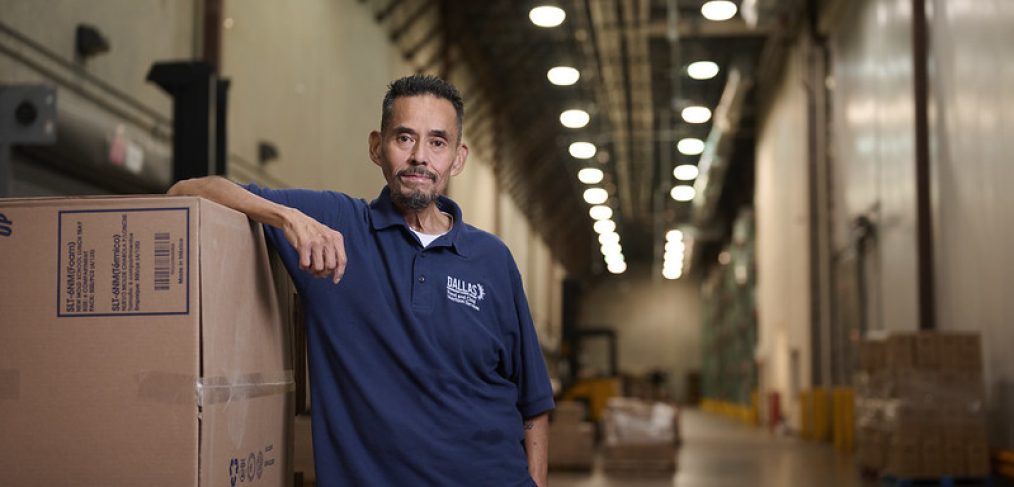 Transforming student lives one delivery at a time 
Food and Child Nutrition Services warehouse delivery driver Andres "Andy" Rodriguez has been working at Dallas ISD since he was invited to apply to the newly opened Food Services warehouse in 1992. He loves filling his time in meaningful ways, so even though he could retire as he approaches his 30th year in the district this fall, he is determined to continue transforming student lives. 
"The Food Services Department is not just a job—it truly is a family away from home," he said. "I've enjoyed many, many friendships with coworkers whom I enjoy being around. The memories and laughter we share have bonded our lives and built a family." 
That is why Rodriguez is encouraging people to take advantage of the current openings in Food and Child Nutrition Services. Current positions include cafeteria supervisors, food service assistants and food service cook. 
If anyone you know is interested in these jobs, they can visit https://www.dallasisd.org/careers to apply or attend the final hiring event at the Maria Luna Food Services Facility, 1515 Al Lipscomb Way, on Wednesday, June 22, from 9 a.m. to 2 p.m. 
Rodriguez starts each workday at 6 a.m., loading his truck and hitting the road to deliver food to schools on his route. As a North Dallas and Oak Cliff native and as a proud product of Dallas ISD, he drives with confidence and ease. One of his favorite parts of the job is seeing students enjoy the food he delivers. 
But Rodriguez's journey has not always been easy. He was diagnosed with stage 4 cancer in November 2016 and immediately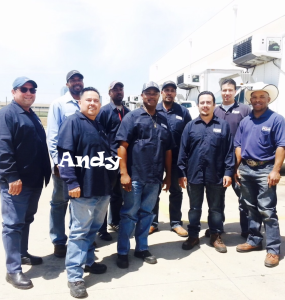 started chemotherapy and radiation. Ultimately, he had to endure a full glossectomy, a surgical removal of the tongue, in May 2017. When the cancer returned, he had to have a second surgery in February 2020, but these days he is feeling "the best I've ever felt in my life physically." 
His cancer battle changed his life—and his outlook. 
"I realized tomorrow is not promised, and I must make the best of life no matter the circumstances," Rodriguez said. "I remember being in the hospital and taking those first walks after surgery, and when I'm feeling down, I think back to those days and realize how far I've come." 
He credits his faith along with his family, friends and coworkers for getting him through this difficult period. 
"I would like to thank the Food and Child Nutrition Services family for all the respect and love everyone has shown me through my journey," he said. "With God's blessing I will do another four years with the district, and I will think about retiring at 62 years in 2026." 
Anyone interested in joining the Food and Child Nutrition Services family is invited to apply at https://www.dallasisd.org/careers or attend the hiring event at the Maria Luna Food Services Facility on Wednesday, June 22. Visit www.dallasisd.org/FCNS for more information about the department.