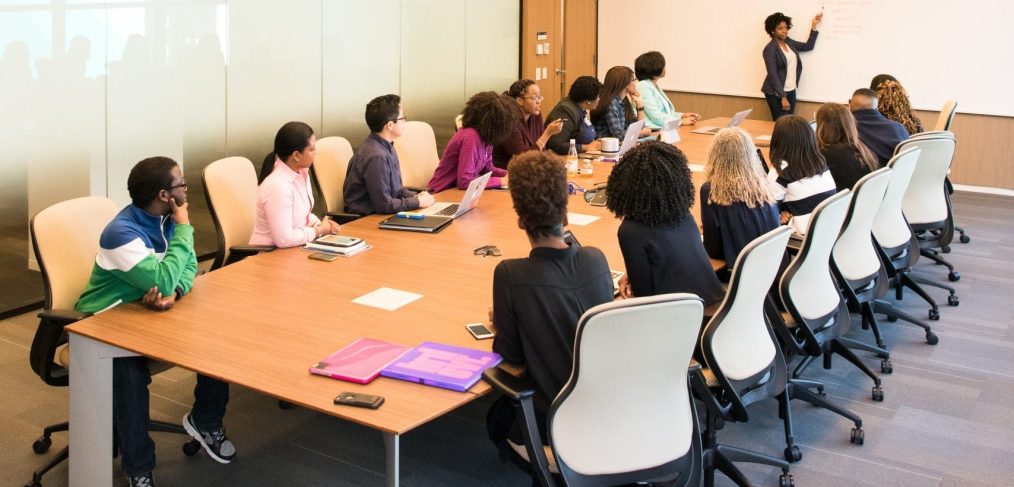 Don't miss out on summer learning   
Don't forget to take advantage of the abundance of free professional development opportunities for teachers this summer, and 3,116 staff members have already taken advantage of the innovative sessions. 
Project Manager Stephanie Ford and the rest of the Professional & Digital Learning team have been hard at work developing and promoting the Summer Learning 2022 Catalog. Their main goal is to encourage teachers to review, reflect and refine their classroom practices and tools, but Ford said "anyone and everyone" is welcome to attend. 
The catalog has a wealth of information about the 234 unique sessions focused on disciplinary literacy, 132 sessions targeting acceleration and 63 sessions honing in on racial equity. It also has options to navigate these sessions by date or category. 
Staff still have time to participate in the face-to-face sessions on July 11 and July 12, or they can join the virtual sessions on July 13 and July 14. 
Available in-person sessions include: 
Build on Your MTSS IQ: Root Cause Analysis & Interventions—Multi-Tiered Systems of Support
In this session, participants will build upon their basic understanding of MTSS and explore root cause analysis methods and the characteristics of high quality interventions. 
All About Parents—Dual Language ESL
Let's get connected! Student achievement and parent engagement are inextricably tied together. In this workshop-style experience, participants will learn to connect parents of emergent bilinguals with the educational environment. 
Beginning Gardening with Kids—Early Learning
Learn the basics of starting a garden with Rikki Schramm, nationally certified Junior Master Gardener Trainer at the STEM Environmental Education Center. Educators will leave this session knowing how to take their garden from the planning stages to harvest with plenty of inquiry-based, hands-on activities for children along the way.  
Available virtual sessions include: 
Self-Care Lounge—Social and Emotional Learning 
Self-care is valuable for all those working with children. In this session, participants will understand the importance of self-care, explore potential signs and causes of stress and take an assessment of your own self-care. Participants will then create self-care strategies, which can include mindfulness. 
Understanding Autism Summer Series: Introduction to Autism—Special Education
This session will provide participants with an overview of Autism Spectrum Disorders. 
Culturally Responsive 101: Let's Get Started—Science and Wellness
Do you want to learn how to start being culturally responsive in your classroom? Then, this is the session for you! In this session, participants will learn strategies and skills to use in cross-cultural/multicultural settings. BEign a culturally responsive educator can be a game-changer in the pursuit of educational equity. This training is designed to give science educators pedagogy grounded in cultural competences for responsive teaching. 
Specific times and session locations, as well as a full list of available courses, can be found in the Summer Learning 2022 Catalog. While Professional & Digital Learning recommends registering for in-person sessions through Cornerstone, Ford said people can show up regardless because they are "not turning anyone away." As for the virtual sessions, they require no registration. Participants can access the courses directly by clicking on the Zoom links in the catalog. 
"We really want teachers to come," Ford said. "We want them to celebrate the growth and the learning that their students have, so why not do the same for teachers? This is the time to go, take it all in and plan for the upcoming school year." 
If you have any questions, you can find a full list of session contacts here.