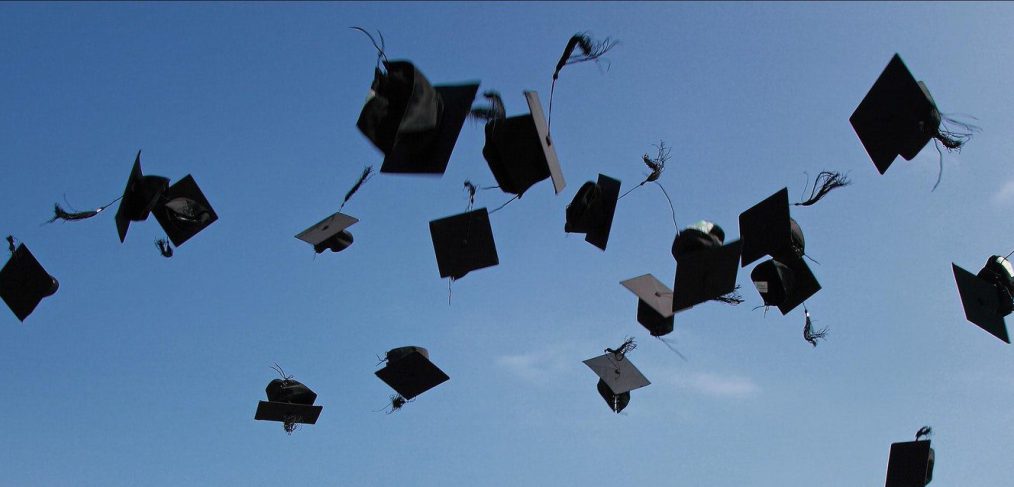 You have more time to apply for $20,000
The Credit Union of Texas has extended its deadline to apply for the $20,000 William H. Cotton Scholarship. The new deadline to apply is June 1.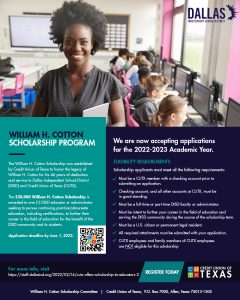 The Cotton Scholarship was established by Credit Union of Texas to honor the legacy of Cotton's 46 years of dedication and service to Dallas ISD and CUTX. Cotton was a long-time principal and administrator who was also the first African-American president of the Dallas School Administrators Association. He retired in 2000 as an associate superintendent.
The scholarship is awarded to one district educator or administrator seeking to pursue continuing post-baccalaureate education, including certifications, to further their career in the field of education for the benefit of the Dallas ISD community and its students.
The completed scholarship application should be emailed or postmarked no later than June 1, 2022.
Who is eligible?
Applicant must be a CUTX member with a checking account or a loan product prior to submitting an application. Eligibility requirements must be met annually for renewal.

Checking account, and all other accounts at CUTX, must be in good standing. Eligibility requirements must be met annually for renewal.

Must be a full-time or part-time Dallas ISD faculty or administrator. Eligibility requirements must be met annually for renewal.

Must be intended to further your career in education and serve the Dallas ISD community during the course of the scholarship term. Eligibility requirements must be met annually for renewal.

Must be a U.S. citizen or permanent legal resident.

All required attachments must be submitted with your application (see below).

CUTX employees and family members of CUTX employees are NOT eligible for this scholarship.
What you should attach.
A professional resume.

Proof of current Dallas ISD employment (contract or pay stub).

Two professional/scholastic letters of recommendation. Each letter should be dated and include the name, address, and phone number of the referrer. The letter must state what capacity the referrer knows the applicant.

A typed essay. All applications must include a typed essay between 500-600 words about the top three challenges Dallas ISD faces in the next five years. You should also describe your goals and vision to overcome each of these challenges.
The rules
Incomplete applications or those missing any required attachments will not be considered.
Applications postmarked after the deadline will not be considered.
Scholarship funds will be paid directly to the educational institution. Continued disbursement of scholarship funds requires a grade of C or better in a graded course and passing in a pass/fail course.
The scholarship value will be awarded in increments of $5,000 per semester over a period of four semesters.
Email the completed scholarship and attachments to cottonscholarship@cutx.org. Email is preferred, but you can mail to William H. Cotton Scholarship Committee, Credit Union of Texas, P.O. Box 7000, Allen, Texas 75013-1305