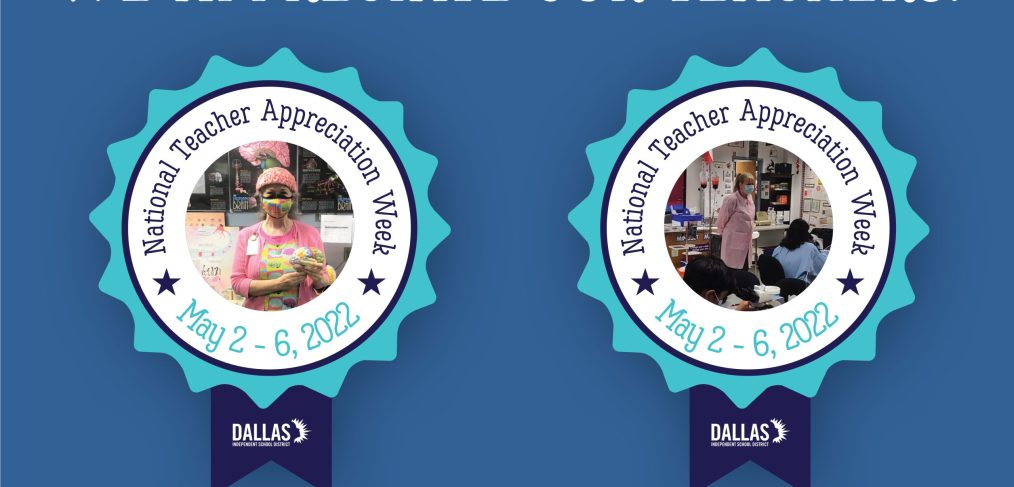 Teachers go the extra mile for their students
Shari Harrington
School of Health Professions at Yvonne A. Ewell Townview Center
Teaching in Dallas ISD: 27 years
 Grace Barber
School of Health Professions at Yvonne A. Ewell Townview Center
Teaching in Dallas ISD: Nine years
When it comes to transforming student lives, Shari Harrington and Grace Barber, teachers at the School of Health Professions at Yvonne A. Ewell Townview Center, are the embodiment of Core 4.
When last September one of their colleagues had to go on extended medical leave, they both stepped in to teach her classes—medical microbiology, medical lab and medical terminology—so those students could get the same experiences in the important foundational courses as other students.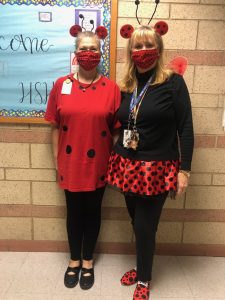 "We decided we needed to make sure these kids have something going for them so they can keep up," Harrington said.
In these classes, students learn terms and skills that are essential for success in their junior and senior years, and substitutes often don't have the skill set to teach them, said Harrington, who took over the practical and lab classes. Both Barber and Harrington have experience working in the medical field in addition to teaching.
"It was not fair to them that their teacher was out, plus the past two years have been so hard for them already," said Barber, who is a graduate of Bryan Adams High School. "Some of these students hadn't been in school since eighth grade!" 
Harrington agreed that not being able to learn by practicing would have been an added burden the students didn't need on top of readjusting to the expectations of being in school.
While coming back from a year of mostly virtual instruction actually helped them cover the extra classes because both had recorded lessons the students in combination with teaching during some of their planning periods.
"Every day, I would go down and make sure I posted a lecture in Google classroom," Barber said. "I got models, charts and diagrams from the storage, and once a month, when we were reviewing systems before an exam, I set up activities to have them come up here to my classroom."
Thanks to their perseverance and the substitutes, the students had learned what they needed by the time their teacher returned earlier this spring. Both teachers are confident the students are well prepared for next year's challenges.
"It's been a very trying year for teachers and students, but we needed to make sure our kids were learning what they needed to be successful," Harrington said.
May 2-6 is National Teacher Appreciation Week. Do you know #Core4Teacher who has gone above and beyond this year? Share their story on social media using #Core4Teacher and tagging @TeamDallasISD or send us their story through a Core 4 Champion Shoutout.