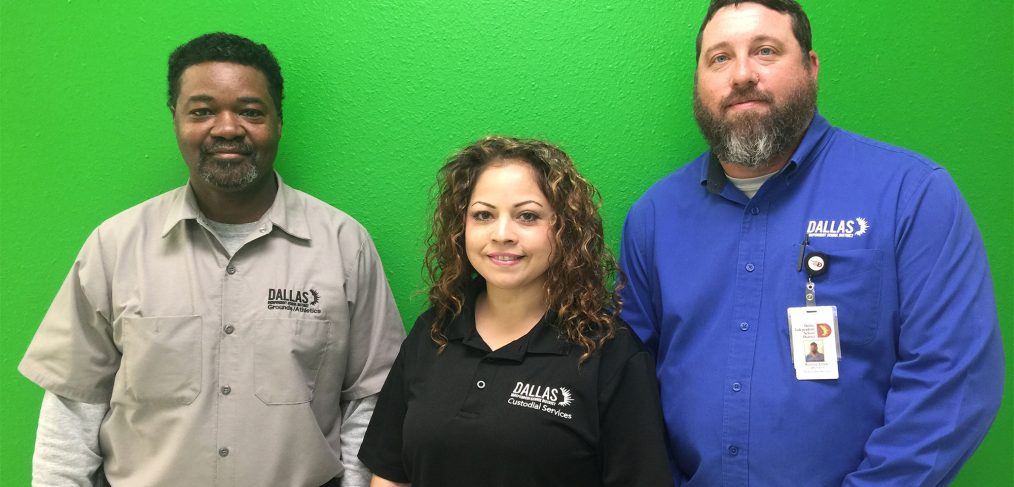 Spread the word: Maintenance and Facility Services is a great place to work
Playgrounds Specialist Ralph Watts has been making memorable moments in the district as part of the Maintenance and Facility Services team for 21 years. 
"I love working with the kids," he said. "I install playground equipment, and when the kids come out to see, their faces just light up." 
Lead custodian Yesenia Horn has only been with the district for about six months, but she is passionate about "creating a clean environment for our students and staff." She is equally dedicated to expanding her horizons each and every day, something she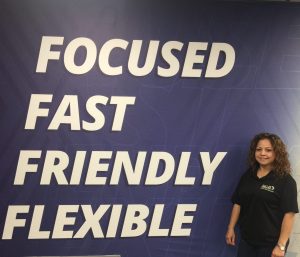 loves about maintenance services culture. 
"You can never say, 'I've learned it all.' Every day, you're learning something different," she said. "You also get to see and learn about different backgrounds and people, which makes it better when you come together as a team." 
Maintenance and Facility Services is hosting an in-person spring hiring event on May 5, and Watts and Horn encourage others to spread the word about the opportunities they have experienced that the district offers in the custodial, grounds and maintenance teams. 
The Spring Hiring Event will take place from 5 to 7 p.m. on Thursday, May 5, at Emmett J. Conrad High School. Participants will have the opportunity to meet and interview with maintenance services hiring managers for a variety of positions in custodial services, grounds and athletic fields and mechanical, electrical and plumbing. Human Capital Management will also be on hand to help applicants with online applications. Open positions include: 
For a full list of current vacancies, visit www.dallasisd.org/careers. 
If you know of someone who would be interested in these and other positions, share the Eventbrite link so they can pre-register or get them to participate in the hiring event. 
For those who want to work and make a difference for Dallas students, Dallas ISD offers competitive pay as well as opportunities for training and advancement.  
"If applicants come in with a positive attitude, the sky's the limit for them," said Ronnie Elms, a multi-skills specialist who has been with Dallas ISD for more than five years. "They can move to supervisor, to manager. They can open up any door they want." 
If you have any questions, email opsmaintenancehc@dallasisd.org.