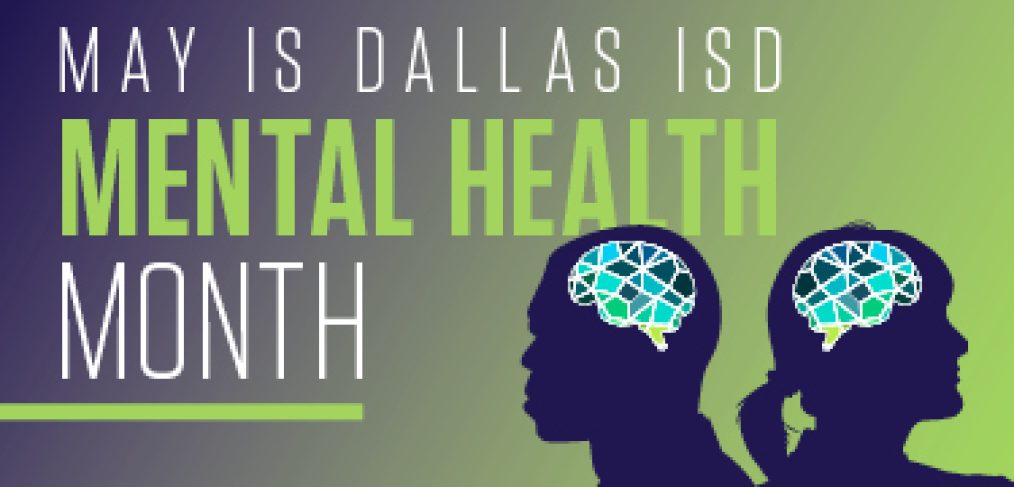 May is Mental Health Month at Dallas ISD: Learn about free resources
The mental health and well-being of Dallas ISD employees is our top priority, and the Employee Assistance Program—free to all employees—is available to provide assistance 24 hours a day, seven days a week through a variety of channels. The Benefits Department is offering a series of webinars for employees that will highlight the free resources offered through the EAP and answer questions.
The EAP provides much more than mental health resources. It also offers counseling services to district employees and their families for numerous situations, including but not limited to stress, anxiety, trauma, grief, family counseling, adoption assistance, will preparation, addiction counseling, and other confidential matters. The program also includes other perks like a discount program.
During May—Dallas ISD's Mental Health Month—the Benefits Department will offer resources to assist employees with their mental and emotional well-being and weekly mental health and wellness live webinars that will feature a panel of mental health experts such as LifeWorks EAP representatives, HCM Benefits, and Mental Health Services to discuss the benefits of counseling services and how to leverage resources offered through the EAP.  The webinar will also provide employees with techniques and strategies they can use to decrease stress and anxiety on a daily basis.
Register for any of the weekly webinars by clicking on the date and time and they are offered.
For additional questions, employees may contact the Human Capital Management Benefits Department at benefits@dallasisd.org or call 972-925-4300.