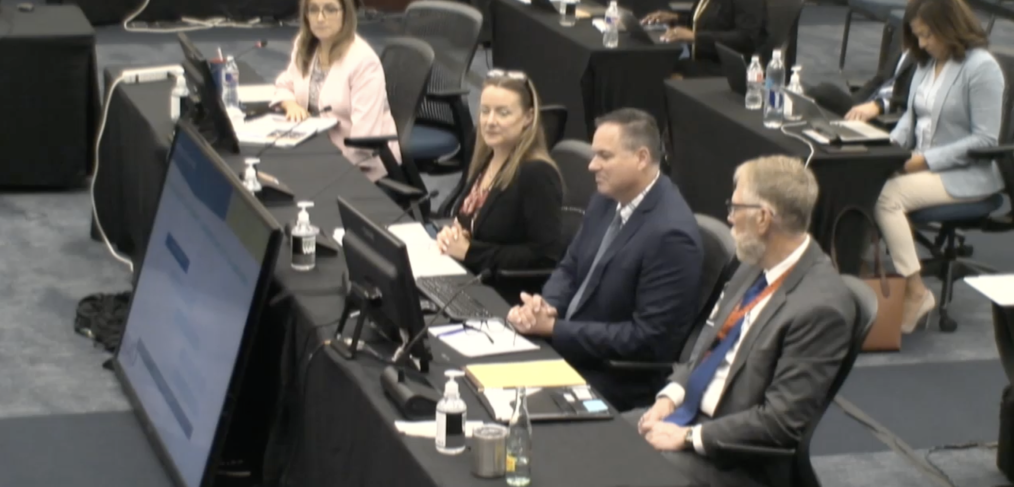 Innovative partnership transforms Dallas ISD's definition of leadership 
Thanks to a five-year, $8-million strategic partnership with the Holdsworth Center, Dallas ISD has begun the process of transforming the district's culture of leadership.
This innovative program at The Holdsworth Center—a nonprofit organization founded by H-E-B Chairman Charles Butt—is just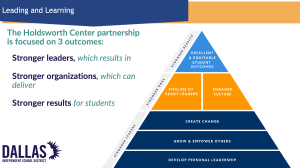 getting started with monthly sessions at the center in Lake Austin. While there, the district's leadership team are working on developing skills to empower others and contemplate the definition of leadership, the vision of an effective classroom and the portrait of a successful graduate.
District leadership will receive focused training for two years, and a cohort of campus leaders will join them on year two. A second campus cohort will join in year three, followed by a third and fourth cohort in year four. Ultimately, 50 schools will participate in The Holdsworth Center's two-year training program, examining specific school-based problems of practice to cultivate a culture of success. 
The Holdsworth Center has helped top Dallas ISD administrators hone in on three core outcomes: building personal leadership to initiate change, creating a sustainable pool of ready leaders who reflect student diversity and forging an engaged culture that enables all community members to see themselves as leaders. The goal, according to Deputy Superintendent Susana Cordova, who is participating in the leadership training, is to produce "excellent and equitable student outcomes."
"It's truly about developing sustainable systems to make sure that we have the ability to identify and develop future leaders, that we are deeply engaging with staff members," Cordova said. "We know that research shows when team members are more engaged, they produce higher results."
The leadership team is in the process of finalizing Dallas ISD's leadership definition, the vision of a classroom and the portrait of a graduate. The Holdsworth Center has conducted several surveys and focus groups to ensure that those key definitions are based on open, honest feedback and diverse community perspectives from campus leaders and teachers across the district. Once the definitions are finalized, those three documents will become the "foundational place for all professional development" and provide the district with a framework to talk about leadership and student support. 
Next year, 12 schools will enter the first cohort. In the first half of the two-year training, The Holdsworth Center will focus on principals plus a partner from the school; in the second half, the training will include the principal as well as a small campus team. These groups will work on their personal development and collectively design new solutions to specific problems of practice to hit their student achievement goals.
Cordova believes The Holdsworth Center's partnership will provide deeper insights into how the district can identify strong candidates and create a pipeline of future leaders to mitigate the staffing vacancies that may appear each year. The training program is based on the ideas that a strong leadership team is essential to the entire community's success and that personal and professional leadership are "two sides of the same coin." As Dallas ISD dives deeper into the five-year partnership, leadership teams across the district will emerge with higher levels of honesty, an eagerness to collaborate and a renewed commitment to goals. 
"I've had the good fortune to participate in many different national learning cohorts, and I will tell you that the work that we've engaged in since August of this school year—this is by far some of the best and most intensive leadership development that I've experienced," Cordova said. 
The Holdsworth Center is working with several public school districts in Texas, including Cedar Hill and Garland, which entered the five-year partnership at the same time as Dallas ISD. By 2028, the nonprofit is projected to reach 4,500 district leaders with an overarching goal to help teachers thrive and students excel. Learn more about their statewide leadership programs by visiting https://holdsworthcenter.org/.