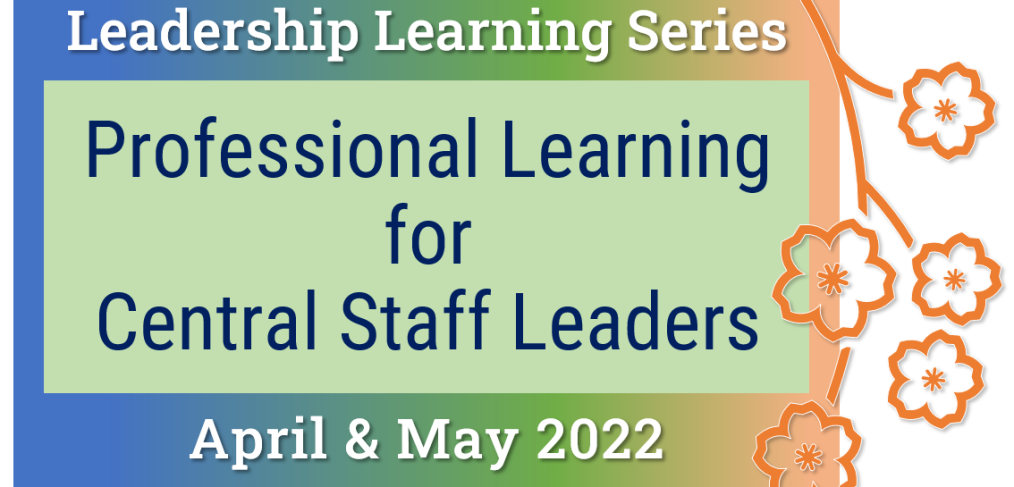 Central learning opportunities
Training for central staff leaders is back in person and open to any central employee. The trainings are offered by Human Capital Management Leadership Development and target specific areas in the four domains in the performance rubric.
Registration for each session closes the day before, and once participants are registered, they will receive information about the location of the session, which will take place in person in the administration building. All sessions take place from 9:30-11 a.m. Click on the session title below to register on Cornerstone for your preferred date.
Monday, April 25 at 9400 NCX, 3

rd

Floor, Room 300
Wednesday, May 4 at 9400 NCX, 2

nd

Floor, Room 205

Wednesday, May 11 at 9400 NCX, 2

nd

Floor, Room 205
The 5 Languages of Workplace Appreciation 
Tuesday, May 17 at 9400 NCX, 3

rd

Floor, Room 300

Tuesday, May 24 at 9400 NCX, 2

nd

Floor, Room 207