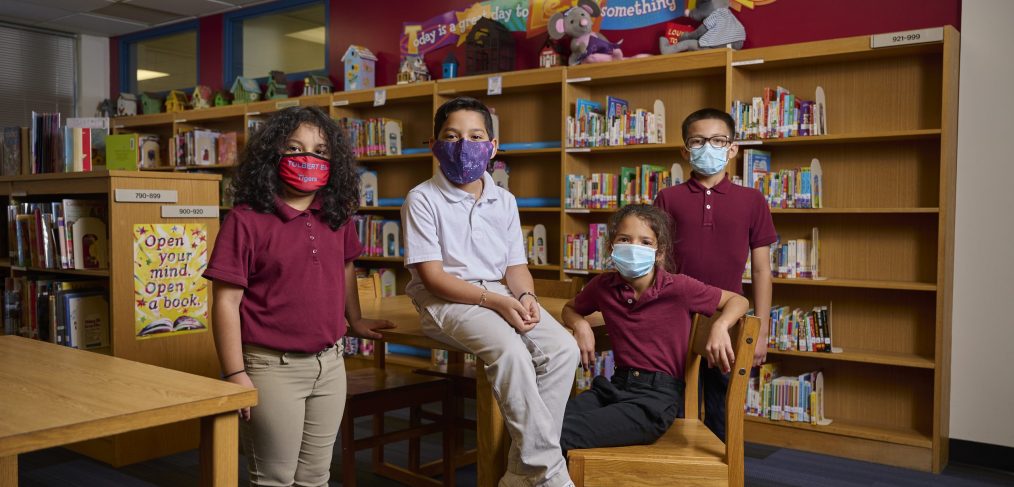 Thank your librarian
School librarians are the epitome of making memorable moments and striving for the yes when it comes to accelerating learning, and Dallas ISD has been celebrating their work with students at all levels during April—School Library Month. 
Even before the COVID-19 pandemic, library media specialists around the district were providing critical support to students and staff by promoting reading fluency, creating safe places for students and planning enrichment events to accelerate learning. Then the pandemic began, and they went above and beyond to help their communities overcome challenges no one could have imagined before. 
"Librarians are helping people. They want to help, they want to serve," said Gay White Patrick, the director of Library & Media Services. "That's one thing that librarians are really good at—coming up with ways to engage the child more effectively in education."
Librarians work on targeting the areas where students need the most support. Whether they work at elementary, middle or high schools, they are transforming student lives every day. The following stories explore just a few of the ways school librarians have positively affected Dallas ISD. 
Marcie Verastiqui—L.L. Hotchkiss Elementary School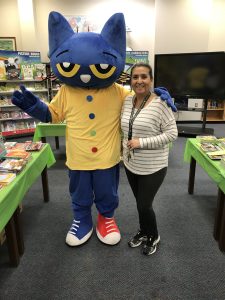 Marcie Verastiqui has spent four years concentrating on her community at Hotchkiss Elementary. Prior to her current role, she served as a bilingual teacher, so she understands how important access is to academic success.
"We're one of the few employees in the school who actually get to teach all the students, from the lowest grade to the highest grade," she said. "We also have a vast amount of knowledge. I always say I don't know everything, but I can find everything for you."
During her first year at Hotchkiss, she received an opportunity to do just that. A third-grader entered her library who had recently arrived in Dallas and spoke a French dialect. While the student could read in French, she could not use any of the English language books yet, so Verastiqui made it her mission to contact schools around the district to acquire French language books. 
"When I brought them to her, her eyes were just wide open, like, 'Oh my gosh, I can read this, I know what this is,'" Verastiqui said. "They were very simple books because they came mostly from high school libraries where they were taking beginner French, but she was so appreciative. Cut to now, and she's pretty much fluent in English and French. She's amazing." 
Moments like that have made Verastiqui's time as a school librarian so fulfilling, she said.
Lea Birmingham—T.W. Browne Middle School 
This may be Lea Birmingham's first year at Dallas ISD, but she is no stranger to the power of school libraries after previously serving as a library media specialist in Fort Worth ISD for 11 years. In her eyes, one of her most important roles at T.W. Browne Middle School is creating specialized learning materials and lesson plans to explore the subjects that teachers want to share, but do not have the time or bandwidth to cover. 
Sometimes, this looks like organizing spelling bees or science and history fairs; other times, it looks like bringing in a sign language interpreter to demonstrate the importance of diversity and inclusion. Recently, Birmingham asked an ASL interpreter to teach a choir class Tevin Campbell's "Can We Talk?" She was worried that the students would not have enough time to learn the material, but they were signing the lyrics and their names by the end of the class period. They also discussed what it would feel like to be unable to communicate with their peers and examined why other languages are important. Even better, those lessons stayed with them beyond that school day.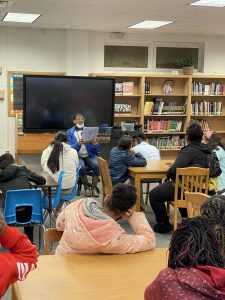 "A couple days later, I saw one of the students in the hall, and we signed to each other," Birmingham said. "So I knew they didn't just get it that day. They clearly still understand it, and they're still practicing it. That was one of my proudest moments."
For Birmingham, being a school librarian is all about providing opportunities for academic and social and emotional growth and exploration. 
"We are the in-person Googles. We find the resources. We are also the wonderland for students—we help fuel that imagination," she said. "Reading will take you places that you may not ever be able to go in real life. Reading is a mirror to not only your soul, but to the soul of others. Reading opens up the doors to other cultures, other places, other ideas."
The message she has for the Dallas ISD community is that school librarians do so much more than checking books in and out. They are "instructional supports" and "information centers," and they guide students and teachers alike to the resources they need to succeed. 
"When I walk in, I don't see books, I see information," Birmingham said. "I see ideas, and I see adventures. And I don't think just anyone can come in there and make children see that. I have to get up and ask students, 'What's your favorite thing?'"
Then, of course, she helps them find it between the library stacks and the online databases. 
Nina Canales—Hillcrest High School
Nina Canales taught elementary school students for 16 years before making her transition to school libraries. Her ultimate goal ever since has been to turn her library into a welcoming, safe space for students to catch their breath and get their work done.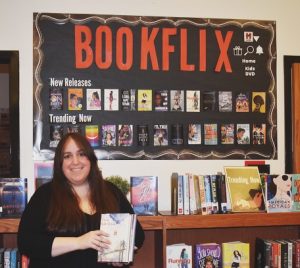 "It's just this hub for them to come to, and they're never turned away," she said. "They come in and it's, 'How can I help you?' right away, and they're just so appreciative of that." 
When the pandemic began and Dallas ISD went virtual, Canales found her own way to provide for her community. She was new to Hillcrest at the time, so while she set up a website with resources and made sure students and staff had access to ebooks like so many other librarians, she wanted to take her efforts a step further. So she turned to social media. She first tried her hand at YouTube tutorials, and then she took on Instagram and TikTok. 
Once she got started, she realized she had stumbled upon something great. Last year, she even won the Texas Association of School Librarians' MVP—Most Virtual Presence—award for her informative, fun and personally relatable content that allows her students to connect with her and library resources.
"They know everything about my dogs and my cats, but at the same time, they know I'm going to be doing book talks, and I'm going to be talking about the new things we have in the library," Canales said. "They're going through so much stress right now that no other teenager has gone through, so I tell them you need to find joy in things that make you happy."
Canales is a good role model when it comes to finding joy and focusing on the positive. Her advice for her students is simple, and she lives out the message every day: "You be you, and you put yourself out there. You're going to learn so many new things." 
All in a day's work for this library media specialist. 
School Library Month is dedicated to recognizing the role librarians play in supporting their communities and transforming student lives, and Dallas ISD is grateful for each and every one of them. 
"It's not about students accomplishing something for us; it's about what we accomplish for them," Patrick said. 
Remember to thank the school librarians near you this month and beyond. You can also visit https://sites.google.com/dallasisd.org/librarian-achievements/home to nominate a librarian for going above and beyond for Dallas ISD.