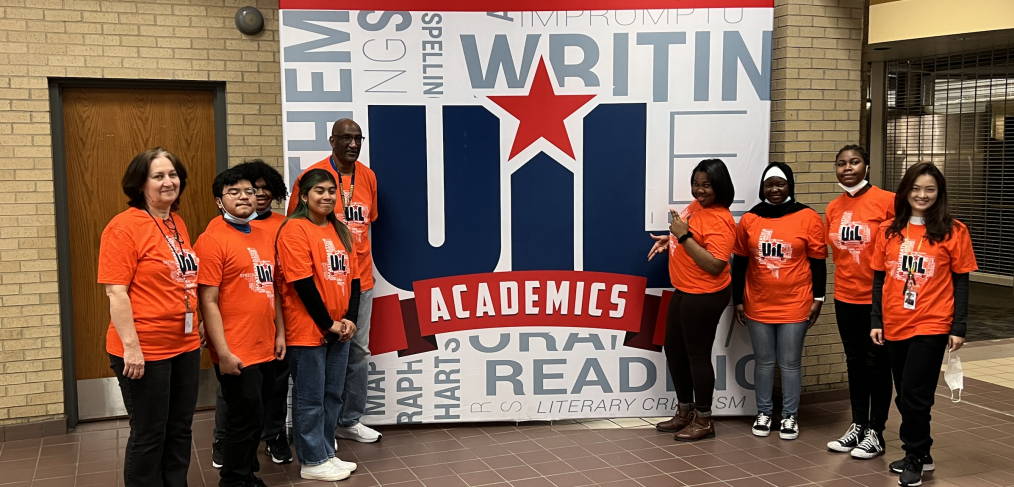 Dallas ISD goes regional and global
Dallas ISD students continue to excel at regional and global competitions.
Six Dallas ISD teams representing elementary and secondary schools will be competing in May at the Destination Imagination Global Finals after they finished at the top of their challenges at the state competition held recently at The University of Texas at Arlington. Some teams were made up of several schools. The finals will include thousands of teams from around the globe meeting in Kansas City, Mo.
The schools represented are:
Henry B. Gonzalez Personalized Learning Academy

Casa View Elementary School

Lakewood Elementary School

Booker T. Washington High School for the Performing and Visual Arts

School of Science and Engineering at Yvonne A. Ewell Townview Center

Woodrow Wilson High School

School for the Talented and Gifted at Yvonne A. Ewell Townview Center
Dallas ISD students from 14 schools will be representing the district at the regional level in the University Interscholastic League (UIL) Regional Competition scheduled for April 22-23 in various locations.
The students going to regionals were among the more than 300 who competed in more than 20 competitive academic events ranging from speaking to STEM to writing contests in the Dallas ISD UIL Spring Academic meets held in March.
To be eligible for UIL Regionals, students had to place first, second or third in their respective contests. School that will have students competing at regionals are:
​​W.H. Adamson High School

Sunset High School

Wilmer-Hutchins High School

H. Grady Spruce High School

School for the Talented and Gifted at Yvonne A. Ewell Townview Center

School for Science and Engineering at Yvonne A. Ewell Townview Center

Judge Barefoot Sanders Law Magnet

Marvin E. Robinson School of Business and Management at

Yvonne A. Ewell Townview Center

North Dallas High School

Barack Obama Male Leadership Academy at A. Maceo Smith

Emmett J. Conrad High School

Innovation, Design, Entrepreneurship Academy at James W. Fannin

Moisés E. Molina High School 

Dr. Wright L. Lassiter Jr. Early College High School at El Centro College

Hillcrest High School 

Irma Lerma Rangel Young Women's Leadership Academy