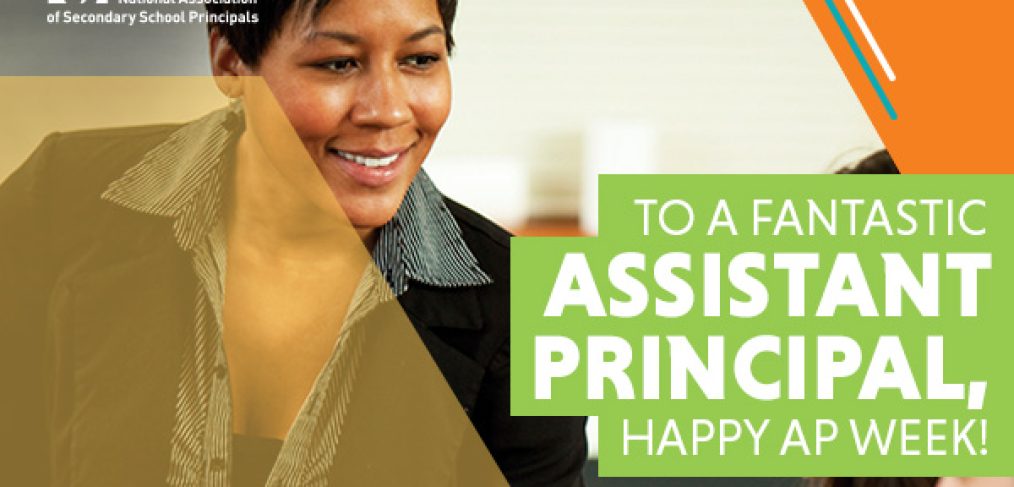 Thank your assistant principal
They are the steadfast campus leaders who carry out the principal's vision,  who work with teachers and office staff in the day-to-day operations, who make sure students and teachers meet federal and state performance guidelines, and who often manage school safety. April 4-8 is National Assistant Principal Week, so it's not too late to say thank you to your assistant principals for all they do.
The National Association of Elementary School Principals, and the American Federation of School Administrators has shared some ideas on how to celebrate assistant principals.
Send them an e-card to let them know you appreciate them.
Use #APWeek on social media to share your words of appreciation, celebratory images, and other acknowledgments of the great work they do year-round.
Get inspired by the ideas for activities from NASSP below:
Write a thank-you note for your assistant principal, with specific examples of how they have helped you.
Create a photo scrapbook with notes from the school community about why they are valued.
Plant a tree on the school campus to honor the assistant principal (with administration approval, of course).
Read testimonies from students, parents, and teachers over the intercom or virtual announcements.
Have the art, music, and theater classes do one small group project to honor your assistant principal.