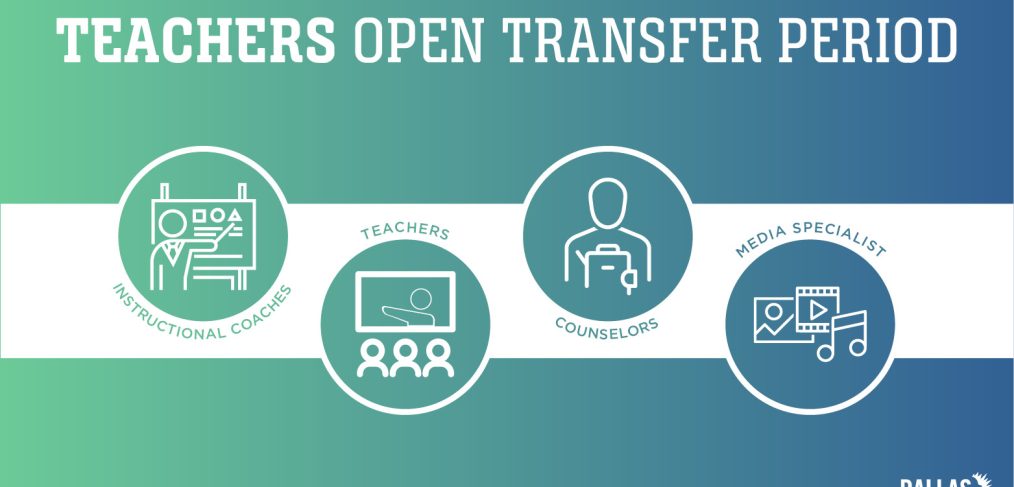 The perfect fit could be an HPC 
Fourth-grade math teacher Anya Cooray has been working at Mount Auburn STEAM Academy, one of Dallas ISD's 80 high priority campuses, for the past two years, and nothing quite compares to the experience.  
"Definitely it's the most rewarding, you know, to see the growth and to see the changes in the kids," she said. "I would have to rate that as the best perk ever, to know that … it's such a good feeling to know that you're here." 
Dallas ISD's open transfer period for the 2021-2022 school year allows passionate teachers, instructional coaches, counselors and media specialists who are interested in sharing this kind experience to apply to HPCs like Mount Auburn Academy. The open transfer period for HPCs and all other schools ends April 15.  
When asked why teachers should consider transferring to HPCs, Mount Auburn music teacher Elise Martinez did not hesitate to answer. 
"They're needed," she said. "We need people who want to have a big impact on a community that needs it."  
Since the beginning of the COVID-19 pandemic, Cooray said many students have struggled to keep up amidst all the changes, especially those whose parents are essential workers. Fortunately, Dallas ISD's special calendars are helping teachers fill the gaps. Cooray and Martinez have seen positive results working on Mount Auburn, which is operating under the Intersession Calendar. With extra time to plan lessons, additional compensation, and opportunities to focus on struggling students in a smaller classroom setting, teachers can thrive while their students succeed.  
"Working at a high priority campus is kind of like climbing a very hard mountain," Martinez said. "You're weathering a bunch of storms and when that sun finally comes out, with that child or with that class, it's so rewarding. You know you've been working at one concept, it could be a behavior, it could be a music concept, and once it finally clicks, it's like a breath of fresh air." 
Eligible employees who are interested in changing students' lives at a high priority campus must complete an application at www.dallasisd.org/careers.  
To be eligible for an open transfer, employees must: 
Hold a valid Texas Teacher Certificate in the requested subject-area vacancy and meet TEA/SBEC Certification Standards for the position 

Not be identified for non-renewal at the end of the current school year due to performance and/or misconduct 

Not be entering their fourth year of an Alternative Certification Program 

For Instructional Coaches only: must receive approval from recommending campus executive director 
"If the classroom is where you want to be and you want to make an impact, and you want to be challenged and pushed, being at these campuses, high priority campuses, it's just the most rewarding for sure," Cooray said.