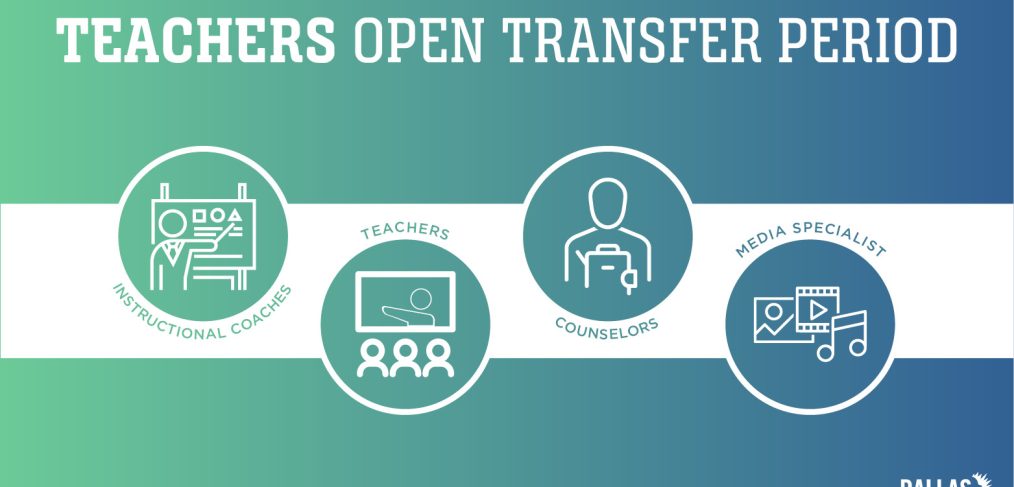 Extended calendar allows for extra planning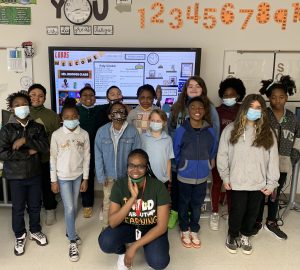 When fourth-grade teacher Joi Rhodes started at Edna Rowe Elementary School, she didn't know what to expect—the school was one of five that adopted a new School Day Redesign calendar beginning in the 2021-2022 school year. As the school year enters its last stretch, she is glad of the benefits the extended calendar has provided.
And she thinks other teachers would also enjoy the flexibility, extra time with students and the additional planning opportunities it provides. The district's open transfer window, which opens for all schools on March 23 is the perfect time for teachers who want to transfer to a school like Edna Rowe Elementary to show their interest by applying.
"I was a little apprehensive at first," said Rhodes, who has been teaching for seven years. "But the administrative staff is so awesome, and once they explained, I felt so much more comfortable and went with it because I am truly passionate about what I do."
In addition to the extra compensation teachers who work at a School Day Redesign school for working more days, Rhodes believes the biggest benefit is the time for planning that those additional days provide.
"What you hear a lot from teachers is that we never have enough time to plan and to implement effective instruction," she said. "In a School Day Redesign campus, we have days for extra planning on top of the set 45 minutes we get every day. Because the year starts earlier, you also get to set expectations and develop relationships with your scholars, get to know them without instruction coming right away."
The additional planning time comes on some Fridays when other schools are in session but students in SDR schools are off. Teachers come in to work on those extra days to plan alone or in groups and explore opportunities to grow professionally so they can better serve their students.
"At our campus planning on your own or with other teachers is your choice," she said. "We have the flexibility because we are trusted by our administrative staff."
She believes that the extra planning and preparation has paid off for students, many of whom did not take the State of Texas Assessments of Academic Readiness, or STAAR, last year or did not get to a passing level. This year, during practice exams, the students have shown growth, and Rhodes is hopeful that they will be able to pass this year's exams.
Rhodes believes that teachers who truly believe in building relationships with their students and getting to know who they are teaching would be a great fit for a school like Edna Rowe Elementary and the School Day Redesign calendar.
"Aside from the additional pay, having those days when I can plan and do what I need to do for my students is the incentive," she said. "I would invite [teachers] to become a part of a school that believes in putting children first and also has administrators who believe in you and give you the opportunity to grow yourself."
Open transfer
The open transfer process allows current Dallas ISD teachers, instructional coaches, counselors and media specialists, who meet the guidelines outlined below, to accept a position at another campus for the following school year.
Interested eligible employees must complete an application online by logging into www.dallasisd.org/careers with their EAD credentials and then use the internal openings link. Employees who do not apply will not be eligible to participate.
To be eligible for an open transfer, employees must:
Hold a valid Texas Teacher Certificate in the requested subject-area vacancy and meet TEA/SBEC Certification Standards for the position
Not be identified for non-renewal at the end of the current school year due to performance and/or misconduct
Not be entering their fourth year of an Alternative Certification Program
For Instructional Coaches only: must receive approval from recommending campus executive director