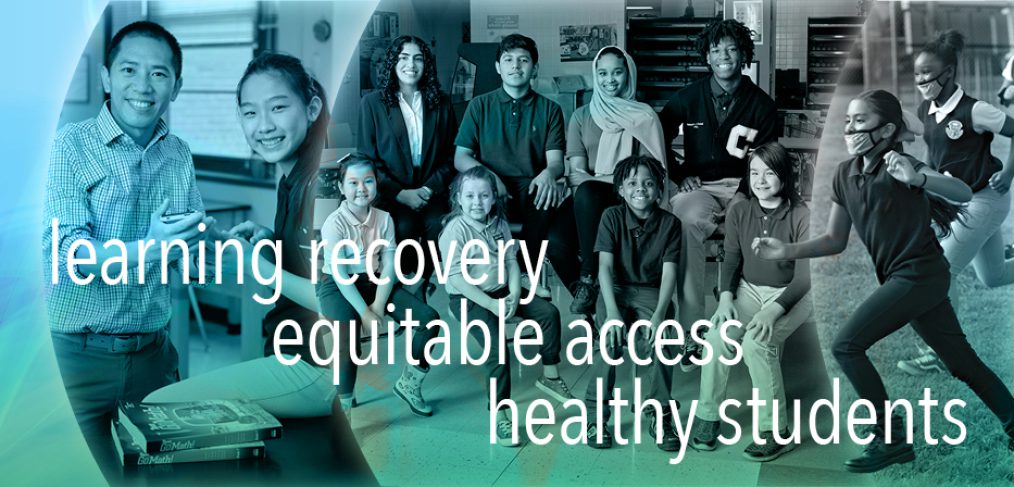 Get an ESSER update and give feedback
Dallas ISD received more than $784 million in federal funds from the Elementary and Secondary School Emergency Relief Fund to mitigate learning loss and to address other urgent issues related to the recovery from the COVID-19 pandemic.
Based on input from diverse stakeholders—parents, students, staff, community members, and community organizations—Dallas ISD developed three strategies that currently encompass more than 70 activities: Healthy Students, Healthy Schools, Healthy Community; Equitable Access to Learning and Enrichment; and Learning Recovery and Acceleration.
Now Dallas ISD is going back to stakeholders to get meaningful feedback on how the funds have been invested to date and the progress of the activities in.
If you want to learn more about how ESSER funds have been invested to date and provide meaningful feedback about these and future investments, you can join one of the district's ESSER virtual town hall meetings at 6 p.m. on Wednesday, Dec. 8, and at 6:30 p.m. on Tuesday, Dec. 14. Use the links below to register.
For more information about ESSER, visit www.dallasisd.org/ESSER.